Author Archive
Chris Riotta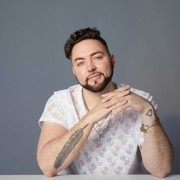 Chris Riotta is a staff reporter at Nextgov/FCW covering government procurement and technology policy. Chris joined FCW after covering U.S. politics for three years at The Independent. He earned his master's degree from the Columbia University Graduate School of Journalism, where he served as 2021 class president.
Finance
The shutdown would be "massively disruptive" for ongoing efforts to boost semiconductor manufacturing in the U.S., Commerce Secretary Gina Raimondo said Wednesday.
Cybersecurity
The nation's cyber defense agency is continuing to drive a major effort to shift security responsibilities from users to software providers.
Cybersecurity
The United States is facing an unsustainable demand for water and lacks the security posture to defend the nation's water systems from emerging threats, according to a new report.
---
Cybersecurity
The nation's cyber defense agency is aiming to work with schools "where they're at instead of where they should be." 
Cybersecurity
The power grid is experiencing heightened threats from foreign adversaries and domestic extremist groups that can pose devastating consequences for the nation's supply of electricity. 
Management
Complicated grant applications could deter underserved communities from applying for and receiving federal funds. The Streamlining Federal Grants Act looks to improve applicants' customer experience by modernizing grant systems.
Infrastructure
The National Institute of Standards and Technology is seeking input on guidelines for mitigating the risks of cyberattacks on water and wastewater systems.
Digital Government
The Cybersecurity Awareness Act would launch a new public-private campaign promoting cyber best practices across state and local governments, small businesses and underserved communities. 
Digital Government
A new study found alarming security vulnerabilities across the vast majority of public applications over the last year.
Digital Government
A federal utility operating in seven states failed to implement proper cybersecurity standards for a control assisting with dam and river management, according to an oversight report.
Infrastructure
The agency aims to invest $4 billion in upgrades to the nation's water and wastewater infrastructure with a strong focus on quashing cyberattacks.
Cybersecurity
The Cybersecurity and Infrastructure Security Agency wants to beef up federal civilian email security with CISA-provisioned threat hunting and incident response efforts, according to a request for information published last week.
Infrastructure
Security weaknesses in the FedRAMP program were raised at a meeting between federal officials and lawmakers ahead of a vote to codify the General Services Administration's Federal Risk and Authorization Management Program into law.
Cybersecurity
A Department of Homeland Security official suggested the department lacked critical data about ransomware attacks targeting the private sector and government agencies.
Cybersecurity
A new binding operational directive puts federal civilian agencies on a six-month clock to remediate known vulnerabilities.
Cybersecurity
With nearly $187 million in Technology Modernization Fund investment, GSA will increase Login.gov's cybersecurity for current and future users, add equitable identity verification and in-person options for vulnerable populations and make it easier for agencies to provide Login.gov to more citizens.
Infrastructure
The one-stop shop cloud marketplace would feature both post-award contract management tools and professional IT services, along with basic requirements to ensure cloud solutions comply with the Federal Risk and Authorization Management Program.
Cybersecurity
The administration is looking for comments on strategic guidance containing baseline expectations for agency migrations to a zero-trust architecture.
Emerging Tech
The IRS wants to see if augmented reality can help smartphone users better understand tax forms, and the Drug Enforcement Agency wants an AR solution overlays live video from aircraft with advanced mapping information.
Cybersecurity
The Joint Cyber Defense Collaborative aims to help the U.S. defend against threats to critical infrastructure through information-sharing and defense operations planning.