Author Archive
Chris Teale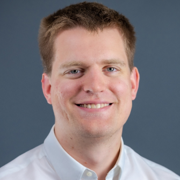 Chris Teale is a staff reporter for GCN. He was most recently a technology reporter for Morning Consult, and prior to that covered smart cities for Industry Dive. He also has had spells in local news reporting in Northern Virginia. He graduated from the University of East Anglia in 2013.
Tech & Data
Whether gathering address-level availability data from internet service providers or anecdotal evidence from households, communities are working to get a baseline understanding of local broadband access.
Tech & Data
The Department of Revenue has added cryptocurrency as a payment type, allowing residents to pay individual and business tax through PayPal.
Tech & Data
New York City's "Big Apple Connect" calls for more than 200 developments owned by the city's housing authority to connect 300,000 residents to high-speed internet by the end of 2023.
---
Public Safety
Amid ongoing concerns from local leaders about the system's reliability, the FCC will evaluate the accuracy, reliability and speed of Wireless Emergency Alert delivery.
Tech & Data
By taking advantage of free resources, education and partnerships, local officials can better prepare their counties and cities for inevitable attacks, experts say.
Tech & Data
The partnership gives SiFi Networks right-of-way access to install fiber for its open access network in the Texas town—and even pays the city a licensing fee.
Tech & Data
Fhe Joint-Cybersecurity Operations Command Center aims to include 30% of states by year's end.
Tech & Data
The grant programs target six "critical areas," including cybersecurity, information sharing and election security.
Tech & Data
The city is piloting intelligent speed assistance technology on 50 of its vehicles across nine agencies to prevent cars from going over posted speed limits.
Tech & Data
The toolkit helps state and local election officials identify their risks, make their infrastructure more resilient and protect voter information from attacks.
Tech & Data
The CHIPS and Science Act authorized $10 billion for the hubs, in an effort to expand tech jobs and manufacturing beyond the country's traditional innovation powerhouses.
Tech & Data
More than 80% of public sector respondents to a recent survey said they have been forced to re-evaluate workplace practices as attacks on mobile devices grow.
Infrastructure
They say the sector is in need of a "twenty-first century security upgrade" and that physical infrastructure is sometimes supported by obsolete software.