Author Archive
Chris Teale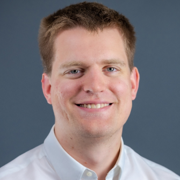 Chris Teale is a staff reporter for GCN. He was most recently a technology reporter for Morning Consult, and prior to that covered smart cities for Industry Dive. He also has had spells in local news reporting in Northern Virginia. He graduated from the University of East Anglia in 2013.
Tech & Data
Residents in Section 8 housing will be covered by a wireless mesh network under the program announced by Mayor Eric Adams.
Tech & Data
West Virginia is the first state in the nation to digitize its titling process, but a DMV overhaul must be handled with care.
Infrastructure
State lawmakers are looking at the issue. Virginia's Legislature wants to cap fees and streamline reviews for fiber infrastructure that crosses rail rights-of-way. Railroads say existing procedures are important for safety.
---
Tech & Data
South Dakota Gov. Kristi Noem's order will ensure companies associated with hostile nations do not access state infrastructure or data through IT or telecommunications contracts.
Tech & Data
The state will test trucks equipped with platooning technology along its Smart Mobility Corridor, and automated passenger vehicles will spend a year driving on rural roads.
Infrastructure
Newly adopted technology has kept drivers within speed limits and reduced hard braking by more than a third, New York City Mayor Eric Adams said.
Tech & Data
The ransomware attack that crippled a New York county again demonstrated the need for investment, regular updates and an enterprisewide approach to security.
Tech & Data
State and local agencies looking to pick up staff from layoffs at tech companies should be "leaning into different flexibilities," said one expert.
Tech & Data
Blockchain, artificial intelligence and augmented and virtual reality offer agencies new opportunities, but modernizing legacy infrastructure will be key, a recent report says.
Management
A private sector tech slowdown could present a recruiting opportunity for governments, especially if they appeal to younger employees looking for meaningful and consequential work.
Management
State and local government employees say that they expect fraud to increase between now and 2024, and they would like to spend more time preventing than investigating it, a new survey found.
Tech & Data
Maryland joined South Dakota in announcing a ban on state employees or agencies from using the app on government-issued devices, while South Carolina asked for it to be blocked.
Tech & Data
Philadelphia's SEPTA will test an AI-based video analytics solution that aims to reduce gun-related violence on train platforms.
Tech & Data
Open internet advocate Public Knowledge urged the FCC to clarify the challenge process, the availability of satellite internet and the role of anchor institutions.
Tech & Data
As original blueprints are no longer accurate, Aurora, Illinois, wants indoor, "digital twin" imaging to update records and increase public safety.
Tech & Data
Amid a nationwide push to electrify transportation, observers said that cybersecurity doesn't get appropriate attention.
Tech & Data
Indiana regularly tests employees on various platforms and attachment formats, including prompts related to headline news and retests of scams that have proved difficult for workers to catch.
Tech & Data
Traditionally aimed at stealing credentials, phishing attacks are growing increasingly sophisticated.
Tech & Data
The most common passwords on the dark web are those users have been repeatedly warned away from. Can training help?
Management
Strengthening its weakest link has helped Arizona reduce its click rate on phishing emails from 14% to 4%, the state's chief information security officer says.