Author Archive
Frank R. Konkel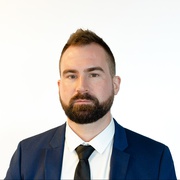 Frank Konkel is Nextgov's executive editor. He writes about the intersection of government and technology. Frank began covering tech in 2013 upon moving to the Washington, D.C. area after getting his start in journalism working at local and state issues at daily newspapers in his home state of Michigan. Frank was born and raised on a dairy farm and graduated from Michigan State University.
Public Safety
Pew Research Center's study is the latest to conclude Americans are growing more comfortable with having their faces scanned.
Public Safety
The software allows the FBI to go through video surveillance footage much faster than agents can.
Management
David DeVries spent about one year as CIO for the Office of Personnel Management and previously served as principal deputy CIO at the Defense Department.
---
Tech & Data
U.S. Sen. Mark Warner: "I am concerned that WMATA may represent a particularly enticing target for more advanced threats."
Management
Incorrect addresses waste money so officials set out to clean up their records in a big way.