Author Archive
Gary Shapiro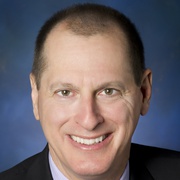 Emerging Tech
COMMENTARY | City ordinances requiring businesses to accept cash payments to protect the poor are missing the larger picture.
Digital Government
COMMENTARY | The president of the Consumer Technology Association says California's privacy law—along with proposed legislation in Washington state and Massachusetts—will create a tangle of rules that "stifle competition and choke small businesses."
Digital Government
Only ubiquitous connectivity will unleash the economic potential of rural America.
---
Management
California may be home to Silicon Valley, but more and more states are not only actively encouraging homegrown entrepreneurs, they're proactively seeking innovators who can make a difference in our everyday lives and that state's bottom line.