Author Archive
Joseph Marks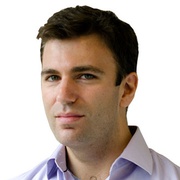 Joseph Marks covers cybersecurity for Nextgov. He previously covered cybersecurity for Politico, intellectual property for Bloomberg BNA and federal litigation for Law360. He covered government technology for Nextgov during an earlier stint at the publication and began his career at Midwestern newspapers covering everything under the sun. He holds a bachelor's degree in English from the University of Wisconsin in Madison and a master's in international affairs from Georgetown University.
Management
The tightness of an election is just one factor to guide where the Homeland Security Department will field its Election Day cybersecurity teams.
Management
The chat room will operate on an unclassified level and invite participation from across U.S. counties, a federal official said.
Management
One intelligence leader urged a "just get it done, we'll worry about the consequences later" approach to countering threats on Election Day.
---
Tech & Data
The report from DEF CON's Voting Village found one bug that alone could flip the Electoral College. Another has gone unfixed for 11 years.
Infrastructure
The grants are focused on the effect outages could have on critical infrastructure.
Tech & Data
The Census Bureau will conduct its first largely online decennial census in 2020 but hasn't said how it will secure the process.
Tech & Data
The bill comes amid an encryption debate that pits national security against cybersecurity.
Tech & Data
The ride-sharing company tried to conceal a 2016 data breach through its bug bounty program.
Tech & Data
The bill also requires supply chain reviews for cyber risk at some agencies.
Tech & Data
Researchers should focus on when humans need to be in the loop and when machines can take charge.
Public Safety
A Homeland Security Department advisory group wants to help emergency responders control the social media conversation.
Tech & Data
Companies aren't properly incentivized to protect their networks and we're all paying the price, the Council of Economic Advisers concludes.
Tech & Data
Some of the most important cybersecurity work is happening in nondescript offices across the nation.
Tech & Data
State and federal officials met with election industry leaders to launch the council.
Tech & Data
During the past four years, Los Angeles has centralized its cyber operations using models developed by the federal government and industry sectors.
Tech & Data
Homeland Security notified state government officials about Russian probing in advance of the 2016 election, but often did not reach out to election officials, many of whom lacked security clearances.
Tech & Data
The goal is to replace outdated and unsecured voting machines that lack paper receipts for votes.
Tech & Data
As the clock counts down to national elections in 2018 and 2020, Homeland Security is asking top election officials in all 50 states how they'd like to communicate about relevant information security information,
Tech & Data
A conversation about state and federal cooperation on election cybersecurity with Connie Lawson, president of the National Association of Secretaries of State.
Tech & Data
The U.S. risks missing a "narrow and fleeting window of opportunity before a watershed, 9/11-level cyberattack," according to a new report approved by the Homeland Security Department's National Infrastructure Advisory Council.