Author Archive
Lauren C. Williams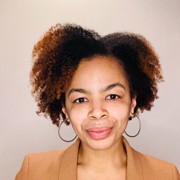 Lauren C. Williams is senior editor for Defense One. She previously covered defense technology and cybersecurity for FCW and Defense Systems. Before then, Williams has reported on several issues, including internet culture, national security, health care, politics and crime for various publications. She has a master's in journalism from the University of Maryland, College Park and a bachelor's in dietetics from the University of Delaware. She can be contacted at lwilliams@govexec.com or follow her on Twitter @lalaurenista.
Click here for previous articles by Williams.
Digital Government
The Army wants to be able to use the data analytics already in its logistics systems to be better prepared for supply chain vulnerabilities.
Infrastructure
The slow move to MilCloud 2.0 by Defense agencies is a "delayed realization of enhanced security, which is paramount in the light of most recent Colonial pipeline and SolarWinds cybersecurity attacks," Rep. Stephanie Bice (R-Okla.) said.
Infrastructure
The Pentagon is actively working through alternatives for potentially replacing the Joint Enterprise Defense Infrastructure cloud program, according to Deputy Defense Secretary Kathleen Hicks.
---
Infrastructure
The Defense Department has an official strategy for implementing Joint All Domain Command and Control, but it still needs an enterprise cloud capability to make it real.
Cybersecurity
The Army is "restaffing" the policy, which would have required teleworkers to turn off or remove smart devices, such as Amazon Echo speakers, from their remote workspaces.
Cybersecurity
The Defense Department is expanding its vulnerability disclosure program to cover all of its publicly available systems, including networks, frequency-based communication, industrial control systems and internet-of-things devices.
Digital Government
The Defense Department expects that better use of data analytics will help it improve its business operations and decision-making, optimize the workforce and support digital transformation as it moves on from legacy systems.
Infrastructure
Defense Department component agencies should ensure their IT and communications infrastructure can support maximum telework, according to a new report from the DOD inspector general.
Digital Government
The service is launching a scorecard so it can deliver ubiquitous connectivity and boost bandwidth and network readiness.
Cybersecurity
The House Armed Services Committee has launched a task force to investigate defense supply chain vulnerabilities, foreign manufacturing concerns and other issues raised by the pandemic.
Infrastructure
Unless the Air Force can upgrade the IT infrastructure at the Air Force Academy, the school's accreditation could be in jeopardy, according to Lt. Gen. Richard Clark, the academy's superintendent.
Infrastructure
The Defense Department is working with the General Services Administration to work out reciprocity between the Cybersecurity Maturity Model Certification program and the Federal Risk and Authorization Management Program.
Emerging Tech
The threats posed by the growing number of small drones make it imperative that counter-UAS systems can be operated by all service members.
Infrastructure
If Amazon Web Services is permitted to litigate its bias claims, the lengthy and complex process "might bring the future of the JEDI Cloud procurement into question," an information paper stated.
Infrastructure
Thanks to the changes brought on by the COVID-19 pandemic, bringing your own approved device (BYOAD) is now a high priority for the Defense Information Systems Agency.
Emerging Tech
The Defense Department and the National Telecommunications and Information Administration announced plans to issue a challenge to accelerate development of software and telecom technologies for an open 5G stack ecosystem in support of DOD missions.
Infrastructure
The Defense Information Systems Agency will be absorbing the Defense Department's Cloud Computing Program Office by the end of January, the agency's director said.
Cybersecurity
The massive hacking campaign that breached multiple federal government agencies via Solarwinds software has Defense Department officials taking a closer look at protecting some of its more nascent efforts – namely, software factories.
Infrastructure
Operation Cattle Drive aims to round up old and weak IT systems, networks and applications and put them out to pasture.
Cybersecurity
As the attack surface shifts from the voting process to certification of results, ransomware attacks and disinformation campaigns are likely to continue until all results are certified.