Author Archive
Ronald Brownstein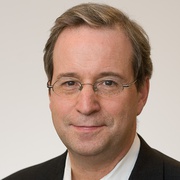 Ronald Brownstein is Atlantic Media's Editorial Director for Strategic Partnerships, in charge of long-term editorial strategy. He also writes a weekly column and regularly contributes other pieces for the National Journal, contributes to Quartz, and The Atlantic, and coordinates political coverage and activities across publications produced by Atlantic Media.
Finance
New data show how in every major metropolitan area, massive gaps still separate white people and people of color.
By

Ronald Brownstein

, The Atlantic
Management
Their future is threatened not only by persistent inequality and discrimination, but by the president of the United States.
By

Ronald Brownstein

, The Atlantic
---
Health & Human Services
Voters in Michigan and Florida may be more likely than others to blame or credit him for how the outbreak unfolds.
By

Ronald Brownstein

, The Atlantic