Author Archive
Aaron Boyd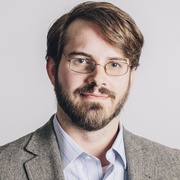 Aaron Boyd is an award-winning journalist currently serving as senior editor for technology and events at Nextgov. He primarily covers federal government IT contracting and cybersecurity issues affecting both civilian and defense agencies. As a lifelong nerd and policy wonk, he feels right at home covering the intersection of technology and policy in the nation's capital.
Management
Customs and Border Protection is piloting the Pedestrian Detection-at-Range system to identify illegal or dangerous items being smuggled through ports of entry.
Digital Government
The corporation that manages the fund for the Federal Communications Commission is looking for a contractor to help automate its manual, time-consuming data verification process.
Digital Government
The White House invoked Presidential Policy Directive-41 to coordinate a "whole of government" response.
By

Aaron Boyd, Heather Kuldell and Mila Jasper
---
Workforce
If you find the hidden message, you might be someone the incoming administration wants to hire.
Digital Government
The National Institute on Alcohol Abuse and Alcoholism contracted for a second study to get better data about how the pandemic is affecting Americans' drinking habits.
Digital Government
Major cities could be excluded from receiving grants for "permitting anarchy, violence, and destruction," per a presidential memo cited in the funding opportunity. 
Workforce
The short guide from CISA offers quick tips and links to deeper resources for employees at every level.
Management
Federal and local law enforcement are combining efforts—and technology assets—to secure the biggest sports event of the year.
Infrastructure
The bill would establish and fund a public-private partnership to look at retro, analog options for securing the nation's electric grid from digital threats.
Digital Government
State and local authorities are responsible for sending and rescinding alerts but FEMA can—and says it will—require the underlying infrastructure be more user-friendly.
Management
The new system will need to handle up to 750,000 cases at the same time to ensure survivors get what they need while fraudsters get shut out.
Management
After three days of operation, Washington Dulles International Airport's biometric cameras identified a man allegedly attempting to use someone else's passport to enter the U.S.
Digital Government
A bipartisan amendment would double 2019 funding for FAA's efforts to integrate drones into national airspace.
Digital Government
The Interior Department awarded spots on a five-year, $45 million contract to manage IT risk for more than 600 dams nationwide.
Digital Government
The Georgia Army National Guard has a cyber readiness inspection coming up and wants a contractor to spend the summer helping it get ready.
Emerging Tech
A survey conducted by the Postal Service inspector general polled citizens on how they would feel if a robot delivered the mail with—or instead of—a human.