Author Archive
Aaron Boyd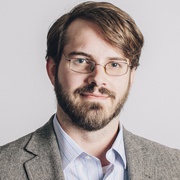 Aaron Boyd is an award-winning journalist currently serving as senior editor for technology and events at Nextgov. He primarily covers federal government IT contracting and cybersecurity issues affecting both civilian and defense agencies. As a lifelong nerd and policy wonk, he feels right at home covering the intersection of technology and policy in the nation's capital.
Public Safety
Federal and local law enforcement are combining efforts—and technology assets—to secure the biggest sports event of the year.
Infrastructure
The bill would establish and fund a public-private partnership to look at retro, analog options for securing the nation's electric grid from digital threats.
Tech & Data
State and local authorities are responsible for sending and rescinding alerts but FEMA can—and says it will—require the underlying infrastructure be more user-friendly.
---
Management
The new system will need to handle up to 750,000 cases at the same time to ensure survivors get what they need while fraudsters get shut out.