Author Archive
Alex Brown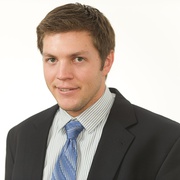 Alex Brown is a Technology reporter for National Journal.
Management
In Washington, the passage of a bill that places a cap on carbon emissions and charges polluters for contributing to climate change comes as support for such policies wanes. How the law plays out could could have implications for national climate policy.
Infrastructure
Some locals have argued that the project, which began operation in 2012, harms wildlife corridors and watersheds. Others have said it's essential for providing clean energy and fighting climate change.
---
Management
Some states are getting into the development business.
Health & Human Services
Washington produces about 8 million seedlings a year for reforestation on state and private lands, but many other states have closed nurseries or cut production in recent years, leaving small forest owners without a crucial supply of trees.
Management
The freezing temperatures that lingered over much of the country last month led to astronomical natural gas prices and put some cities on the verge of bankruptcy.
Management
A bill in Congress would direct nearly $1.4 billion annually to state and tribal wildlife agencies to protect overlooked species.
Health & Human Services
Whether billions of dollars in aid will help save renters depends on how effectively states distribute the money.
Management
It's becoming clear that some lawmakers no longer see factory farming as a nuisance, but an emergency, as the industry's operations degrade water quality and cause other problems.
Health & Human Services
Few states have established a safety net to help millions of Americans handle accumulating debt from rent and utility bills that have piled up during the pandemic.
Management
The federal Occupational Safety and Health Administration has issued no new rules during the pandemic. And states with their own workplace safety agencies lack a strong benchmark to follow.
Public Safety
"We're deeply concerned for what's likely to come in the coming months in state capitols."
By

Elaine S. Povich and Alex Brown

, Stateline
Management
Concerns about California's cap-and-trade program derailed a likely EPA chief.
Management
"If we let them go next year, they're not going to be coming back."
Management
The U.S. has largely ignored nearly 400 treaties with Native tribes.
Management
After Democratic gains failed to materialize, the prospects of sweeping climate action—at least at the state level—have dimmed.
Management
"You have built in a place that's naturally giving into the lake."
Management
The longstanding default position of suppressing every fire has created problems throughout the West.
By

Sophie Quinton and Alex Brown

, Stateline
Management
The pandemic is showing the need for strong local agriculture.