Author Archive
Bill Lucia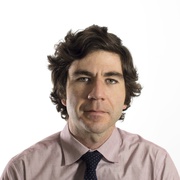 Bill Lucia is the former executive editor for Government Executive's Route Fifty. He joined the publication as a reporter when it launched in 2015. Bill previously covered Seattle city government for the Washington state-based news outlet Crosscut. He holds a master's in public administration from the University of Washington's Evans School of Public Policy & Governance.
Emerging Tech
To protect native plants and reduce equipment impact on the environment, the Washington Department of Fish and Wildlife will deploy aerial drones to spray invasive plants with herbicides.
By

Bill Lucia

, Washington State Standard
Finance
His plan involves sharing 20% of state sales tax collections with localities and giving them more latitude to raise taxes.
Workforce
A new analysis finds companies have announced more than 100,000 positions in fields like solar and wind power and battery-making since Democrats pushed through a massive climate law.
---
Infrastructure
Purchases of electric and hydrogen-powered buses are among the projects eligible for a new round of federal grants.
Finance
The "biggest tax cut in the history of this state" is how he described it. But critics say the hit to revenue, estimated at over $1 billion annually in future years, would further undermine already shortchanged public services.
Finance
An influential good government group is calling for tighter standards and is out with new recommendations for how Congress and regulators can begin taking action.
Infrastructure
Small and midsize localities tend to lack the dedicated grant-writing teams and expertise that bigger towns use to score federal dollars. A new–and free–initiative aims to get them onto more equal footing competing for the funding.
Finance
With a major federal push underway to boost production of microchips in the U.S., a trade group for the industry highlights over 40 major projects nationwide.
Management
"This is just another way to show our appreciation to our dedicated state workers," the state chief executive said.
Finance
Some local officials involved in managing American Rescue Plan Act aid describe a 2026 cut-off to use up all of the money as uncomfortably close.
Workforce
Recruiting for public safety jobs can be difficult these days. One locality is offering not only signing bonuses of up to $15,000, but also relocation packages of $5,000 and $10,000.
Infrastructure
The move comes amid new federal subsidies for EVs and as California is mandating emissions cuts for app-based ride-booking companies over the next decade.
Management
Mayor Victoria Woodards of Tacoma, Washington, who stepped into the National League of Cities' leadership role earlier this month, spoke to Route Fifty about her priorities for the group.
Management
Laura Kelly edged out her GOP challenger in a closely watched race. Meanwhile, Republican Kris Kobach, a lightning rod figure during his time as Kansas' secretary of state, made a political comeback and will become the state's next AG.
Management
Get caught up on all the action from Election Day, and who the next top government executives will be in the 36 states that held gubernatorial contests this year.
By

Kery Murakami and Bill Lucia
Digital Government
In state government, the role of the CIO has evolved to center on the business of IT, rather than the nuts and bolts of computers. It's something that new governors will have to keep in mind.
Digital Government
States have tons of data. But much of it is redundant and it's sometimes hard to know where it is stored, who can access it and how it can be used.
Finance
An East Coast metro scooted by San Francisco to become the second-most expensive for a one-bedroom apartment this month. As nationally, growth in rent prices showed signs of slowing.
Digital Government
Michigan was the first state to launch a volunteer cyber corps about a decade ago. The trend is catching on.
Workforce
They're moving ahead with a set of new programs and working closely with colleges and universities to get more people into a field where jobs can be tough to fill.