Author Archive
Bill Lucia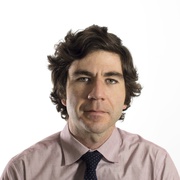 Bill Lucia is a senior editor for Government Executive's Route Fifty. He previously covered Seattle city government for Crosscut.com and holds a master's in public administration from the University of Washington's Evans School of Public Affairs.
Infrastructure
GOP senators said that they're ready to engage with Democrats and the Biden administration to work out a deal.
Management
"If an issue is important to our local governments, it should be important to Congress, too," said one of the group's co-chairs.
Management
The proposal would create a first-of-its-kind panel where businesses, employees and the state would hash out the guidelines together.
---
Finance
But they face firm Republican opposition and there are no clear signs of support coming from the White House.
Finance
Billions in state and local government aid is part of the office's portfolio.
Finance
In addition to filling budget gaps, they're looking at longer-term recovery programs focused on areas like housing and job training.
Infrastructure
The president gathered with eight congressional lawmakers, as his administration advocates for a roughly $2 trillion proposal focused on public works and other domestic priorities.
Finance
The president's initial fiscal 2022 blueprint, released Friday, calls for a 16% federal spending increase on a broad slate of domestic programs. Republicans swiftly criticized the plan.
Finance
The department released figures Thursday for how much individual states and localities will get from the pot of grant funding, part of the recent federal coronavirus relief package.
Infrastructure
The president also emphasized he is prepared to have talks with Republicans about his proposed spending package.
Health & Human Services
The Biden administration is making clear it is not planning to pursue a federal proof-of-vaccination program.
Finance
The latest efforts to restore a federal break for state and local tax payments come as the White House proposes tax policy changes to help fund President Biden's infrastructure package.
Management
Education employment in particular saw strong growth.
Finance
The Volcker Alliance's latest state budget report cards come as the pandemic has tested public finances and as historic sums of federal aid flow toward states and localities.
Finance
A new data tool offers ways to gauge the disparities with businesses in the nation's largest metro areas. It also includes information on women-owned firms.
Health & Human Services
The proposal, pitched to the White House on Monday, would mean bypassing states. It's likely to be a tough sell given the added complications it would involve.
Infrastructure
"States don't always see things from that critically important local perspective," the former mayor told county officials.
Finance
Advance refunding helped state and local governments save on borrowing costs. The bipartisan effort to bring it back could get rolled into forthcoming infrastructure legislation.
Smart Cities
Technology like sensors built into infrastructure and emergency alerts has possible benefits, but in a new study dozens of experts weigh in on where some of the more significant pitfalls may lie.
Tech & Data
Wisconsin has turned to a federal team of tech experts as the state seeks to revamp its antiquated unemployment computer system.