Author Archive
Bill Lucia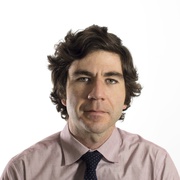 Bill Lucia is the executive editor for Government Executive's Route Fifty. He joined the publication as a reporter when it launched in 2015. Bill previously covered Seattle city government for the Washington state-based news outlet Crosscut. He holds a master's in public administration from the University of Washington's Evans School of Public Policy & Governance.
Finance
In states where cannabis is legal, a new analysis finds excise tax collections from pot leading booze. But the money is a small share of state budgets and changes to the industry could affect revenues.
Infrastructure
The White House released new information this week for places looking to access the cash and officials said to expect over $2 billion in funding announcements for rural areas this month.
Infrastructure
An order from the high court means that Trump-era guidelines imposing new limits on state authority to approve or deny energy infrastructure projects will remain in effect as the Biden administration works on a rewrite of the rules.
---
Management
Shifting "organizational culture," the unwritten rules that dictate how work gets done, can be incredibly difficult in city halls. A new guide from a team of NYU professors aims to help change that.
Finance
Gov. Roy Cooper, of North Carolina, noted during a Route Fifty event that Republican opposition in his state is "thawing" when it comes to opening the program to more low-income residents. The state is one of 12 that hasn't expanded Medicaid.
Management
Fewer than one in three top appointed local officials are women, according to the analysis. Curious how your state stacks up? Tools released with the research allow users to look at trends and comparisons across the country.
Management
Officials there say the proposal is first of its kind among states. It comes as agencies are grappling with worker shortages.
Finance
The state response to Russia's attack on Ukraine could affect hundreds of millions of dollars in some cases, but the sums are modest compared to overall public pension assets.
Finance
The move by the software giant is noteworthy for cities and local governments eager to see how remote work will look long term and what it will mean for downtown areas.
Infrastructure
It's meant to help state and local officials better understand the programs available under the $1.2 trillion package.
Infrastructure
The money is available under the Transportation Department's popular RAISE program and can go towards a variety of projects involving streets, transit and other infrastructure.
Management
State and local governments are, as one expert puts it, "teetering on the brink of a public sector workforce crisis."
Infrastructure
Mitch Landrieu, a former mayor, suggested that local governments can act now to prepare for competitive funding programs available under the new $1.2 trillion public works law.
Public Safety
The strategy emphasizes preventative measures, like thinning and controlled burns, on lands that pose high risks.
Finance
"It has been a rather incredible two-year period," notes one official.
Infrastructure
The planned federal auction for sites near New York and New Jersey comes as the Biden administration continues its push for offshore wind power development. State and local leaders are eying economic opportunities tied to the industry.
Public Safety
The National Oceanic and Atmospheric Administration says 2021 was the nation's second worst year on record for costly weather and climate-related events.
Finance
Most of the federal relief funding is being redistributed voluntarily within states, but some is getting clawed back from places that didn't hit targets for putting it to use.
Finance
State and local advocates seemed generally pleased with final guidelines for the relief law's $350 billion pandemic aid program. The rules offer a big win for smaller localities in particular.
Finance
Bills put forward in at least three states aim to ensure there's transparency around tax breaks and other incentives.