Author Archive
Bill Lucia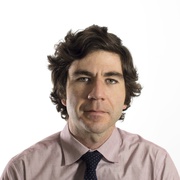 Bill Lucia is a senior editor for Government Executive's Route Fifty. He previously covered Seattle city government for Crosscut.com and holds a master's in public administration from the University of Washington's Evans School of Public Affairs.
Finance
This week, we talk with Eryn Hurley of the National Association of Counties about county-city collaboration for investing the relief funds and look at the guaranteed income programs that are gaining traction.
Tech & Data
The pandemic highlighted gaps with internet service. But governments are pursuing innovative solutions—and there's new federal money available for upgrading networks.
Finance
In the latest edition, we talk with urbanist Bruce Katz about ways local governments can strategize to take full advantage of new federal dollars and why he made a comparison between pandemic aid and the Amazon HQ2 competition.
---
Finance
In the July 20 edition we check in with the state and local lead for the Pandemic Response Accountability Committee, a federal watchdog overseeing ARPA programs. Also: the outlook for broadband spending and updates from Massachusetts and Maine.
Finance
Transformative government projects using American Rescue Plan Act funds can run the gamut from improving a local park, to spending tens of millions to alleviate homelessness.
Finance
Investors and others would like to see more timely information about developments with municipal borrowers' finances. "Voluntary disclosure" can help, experts say.
Finance
In the July 13 edition we talk with Erie County, New York executive Mark Poloncarz about plans there for $124 million in recovery spending. And we have a roundup of ARPA action in Alabama, Virginia, Milwaukee and St. Louis.
Management
The prospect of remote work beyond the pandemic has state officials seeking ways to cut real estate, while reimagining how government workspaces look and function.
Finance
In the July 6 edition we look at how states have approached their American Rescue Plan Act allotments so far.
Finance
The ruling curtails Treasury's ability to enforce the so-called "tax mandate" in the American Rescue Plan Act, but only applies to the Buckeye State. Similar legal disputes are pending in other courts.
Tech & Data
Wisconsin officials have said the outdated computer technology contributed to problems processing claims during the pandemic. Now they're looking for bids to revamp it.
Finance
In the June 29 edition we give an update on the Treasury Department guidance for the American Rescue Plan Act aid to states and localities.
Finance
A weekly update on the recovery dollars flowing from Washington, D.C. to states and local governments.
Finance
In Clear Creek County, Colorado, federal relief dollars could go toward addressing long-term challenges in areas like housing and economic development.
Infrastructure
"These findings were as startling as they were disturbing," says one of the study authors.
Finance
Community development financial institutions, which operate in low-income and underserved markets, have gained access to record levels of federal funding over the course of the pandemic.
Infrastructure
A new survey of mayors and other local elected officials reveals nearly universal support for certain types of investments. Others, including some Biden administration priorities, aren't as popular.
Infrastructure
Local officials are highlighting affordable housing as a leading concern, according to a new National League of Cities report. "The median price for a single family unit is over $700,000, which is a 30% increase in less than a year," says one mayor.
Infrastructure
The Biden administration will now turn to working with a different bipartisan group to try to come up with a package.
Health & Human Services
Cannabis retailers can offer a joint to people who get Covid-19 vaccine shots. A former surgeon general is warning that some perks like this could raise public health concerns of their own.