Author Archive
Bill Lucia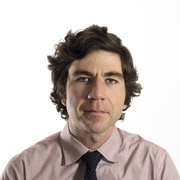 Bill Lucia is a Senior Reporter for Government Executive's Route Fifty. He previously covered Seattle city government for Crosscut.com and holds a master's in public administration from the University of Washington's Evans School of Public Affairs.
Finance
Data shows rents fell in cities known for high housing costs, and ticked up in some nearby areas and mid-sized markets.
Infrastructure
"You've actually helped lobby on this very issue before," Austin's mayor reminded Pete Buttigieg, himself a former mayor.
Health & Human Services
"We cannot afford to be caught in the same position we are in now, with an infrastructure that is fragmented, with data systems that don't talk to each other, with personnel that are overtaxed."
---
Health & Human Services
On his second day in office, President Joe Biden outlined a wide-ranging coronavirus response strategy, shifting toward a more national approach than the Trump administration's.
Management
After he was sworn into office on Wednesday, President Biden signed a slate of executive actions, including measures to begin reversing Trump era environmental policies.
Finance
The president-elect released details on Thursday for a $1.9 trillion coronavirus relief package.
Infrastructure
Rick Snyder and other former officials could face unspecified charges later this week.
Management
Fifteen winners will receive $1 million each and other support to implement their ideas.
Finance
The total number of jobs lost in the state and local public sector is now approaching 1.4 million. December was also a grim month for leisure and hospitality employment.
Management
The president-elect has selected Boston Mayor Marty Walsh to lead the Labor Department and Rhode Island Gov. Gina Raimondo to be Commerce secretary.
Finance
Payments of this size have lacked support among Republicans.
Management
A crowd of President Trump's supporters forced their way into the U.S. Capitol on Wednesday. Protests at statehouses remained less volatile.
By

Bill Lucia and Emma Coleman
Tech & Data
Many local governments rely on ".com" or ".org" URLs, making it easier for cyber criminals to trick users with imposter websites.
Health & Human Services
Parking lot participation for those stricken by the virus, or quarantining because of exposure, is just one way that legislatures are adapting to the pandemic era.
Health & Human Services
The state's governor and the mayor of New York City on Monday both recognized the need to pick up the pace.
Finance
Revenues are better than initially expected in some states. But they're still down in many places as the cost of the pandemic response adds up.
Finance
The initiative only attracted two borrowers, but experts say it helped to stabilize the municipal bond market following Covid-driven turmoil earlier this year.
Infrastructure
Mayors from the region and others want the Biden administration to embrace their proposals for billions of dollars of spending, with a heavy emphasis on clean energy projects, as a way to reinvent the region as coal declines.
Management
STATE AND LOCAL ROUNDUP | Massachusetts contemplates lobster restrictions to save whales … Country music star was paid $1.7 million to perform at Texas governor's inaugural ball … Kansas mayor resigned after mask threats.
By

Bill Lucia and Laura Maggi
Health & Human Services
A recent survey of teenagers also found that marijuana use was relatively stable in the early part of this year and that cigarette smoking was at historic lows.