Author Archive
Brandi Vincent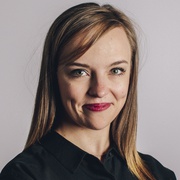 Brandi Vincent reports on national security technologies and policies, and produces the Critical Update podcast. Before joining Nextgov, she produced a long-form documentary and helped create news content at Snapchat and NBC Network. Brandi was named a 2021 Paul Miller Washington Fellow by the National Press Foundation and was awarded SIIA's 2020 Jesse H. Neal Award for Best News Coverage. She grew up in south Louisiana and received a master's in journalism from the University of Maryland.
Tech & Data
Once the app is rolled out to first responders in states and localities, law enforcement in other parts of the country can see events in real-time, according to government officials.
Tech & Data
Topics of interest include artificial intelligence, blockchain, quantum computing, autonomous delivery technologies and more.
Tech & Data
Federal officials are exploring what the next generation of wireless capabilities has to offer.
---
Public Safety
The $7.65 million competitive grants program will also help agencies with fewer than 50 personnel.
Tech & Data
The legislation's text calls for next-generation solutions to address inadequacies of existing digital identity systems that degrade the privacy and security of American consumers. 
Health & Human Services
If passed, a new bill could increase telehealth and remote patient monitoring in places with limited broadband access.
Tech & Data
Yellowstone National Park visitors can catch rides on the autonomous shuttles early next summer.
Infrastructure
New legislation would launch a $10 million grant program to set the scene for what's to come on the EV-use landscape.
Tech & Data
The hope is to ready them up to face future weather threats.
Tech & Data
Microsoft, IBM and other companies urged the president-elect to consider policies for boosting workforce development, solving the pandemic and addressing biometrics in surveillance.
Tech & Data
The National Park Service is exploring emerging, autonomous technologies through a new pilot program that the public can opt to participate in.
Tech & Data
The roughly $10 million deal will also incorporate new hands-on training opportunities for both entities' personnel.
Tech & Data
Officials also offered updates on how the buildout of U.S. exascale machines is unfolding.
Tech & Data
It marks the latest of several other acts recently introduced that hone in on the emerging technology.
Tech & Data
The Federal Communications Commission-provided funds have historically been distributed to institutions instead of people.
Tech & Data
In particular, they'd like to know more about foreign and domestic sources propagating false information.
Tech & Data
Researchers at the National Institute of Standards and Technology are looking to pool more data from outside organizations to further refine it.
Tech & Data
The measure would create a task force of local, state and federal officials to produce a comprehensive, standards-based approach to digital identity verification.
Tech & Data
The agriculture-focused agency wants public input on potentially disruptive ideas that could be ready to be implemented.
Tech & Data
Agency charge cards could soon be used for more than refueling gas-powered automobiles.