Author Archive
Charles S. Clark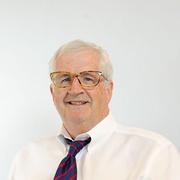 Charles S. Clark joined Government Executive in the fall of 2009. He has been on staff at The Washington Post, Congressional Quarterly, National Journal, Time-Life Books, Tax Analysts, the Association of Governing Boards of Universities and Colleges, and the National Center on Education and the Economy. He has written or edited online news, daily news stories, long features, wire copy, magazines, books, and organizational media strategies.
Management
But the federal agency that has come under recent scrutiny for handling of contracts rejects Inspector General recommendations.
Management
Litigation over adding a citizenship question gave voice to data expert John Abowd. The Supreme Court will hear arguments on Tuesday about whether to include the question on the 2020 census.
Management
Lower priority is assigned to states and cities that offer sanctuary to undocumented immigrants, study finds.
---
Management
Alleged Wi-Fi block violates the First Amendment and the Administrative Procedure Act, complaint argues.
Management
A year out, preparations are on track to allow responses online, by phone or on paper.
Management
The departments of Justice and Homeland Security delivered their joint review of meddling during 2018 to the White House.
Management
Women- and minority-owned companies are said to suffer the most.
Management
States have sued the U.S. Census Bureau and Commerce Secretary Wilbur Ross to stop the federal agency from using a question about citizenship in the 2020 census.
Management
The Government Accountability Office last month criticized the Census Bureau's practices for maintaining schedules for receiving resources on time.
Management
The federal judge's opinion rejected the president's request for a dismissal, meaning he will eventually decide whether Trump violated the Constitution's Emoluments Clauses.
Management
Civil service reform is vital, but "it can only be done with the cooperation of the unions."
Management
"The stability of the real estate and mortgage markets depend on an on-time, multi-year reauthorization" of the flood insurance program, a FEMA deputy associate administrator told senators earlier this year.
Management
The local government in Louisville, Mississippi, "generally complied" with standard accounting requirements for federal aid, but did not follow federal procurement rules in awarding 12 contracts, among other problems, according to a Department of Homeland Security inspector general report.
Management
Congress so far has not been willing to appropriate new Zika money, nor has it agreed on a solution for the Puerto Rican debt crisis, which threatens the island with default on its $72 billion debt.
Management
Burwell's trip to San Juan highlights economic challenges of mosquito control.
Management
Dr. Mona Hanna-Attisha, having heard alarms sounded about Flint by Virginia Tech civil engineering professor Marc Edwards, tried to trace government blood tests of Flint residents but ran into obstacles.
Management
18F staff has grown from 15 to 165 technology consultants.
Management
Critics say federal authorities should have taken action sooner in the Flint water crisis.
Management
A management theorist's latest smorgasbord of lessons from the states.