Author Archive
Mariam Baksh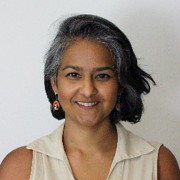 Mariam Baksh reports on the development of federal cybersecurity policy for Nextgov. She started covering technology governance in 2014, during the heat of the Net Neutrality debate, and focused her graduate studies at American University on investigative journalism.
Tech & Data
With states now free to enforce their own data privacy laws, regulators are on the lookout for mobile carriers sharing users' sensitive location details.
Tech & Data
Proposed legislation calls on federal agencies to harmonize national digital identity infrastructure by leveraging biometric databases states have been building to participate in REAL ID, a standard for accepting state-issued identification.
Tech & Data
The Cybersecurity and Infrastructure Security Agency and FEMA are rolling out the first of $1 billion the Homeland Security agencies got to help state and local entities improve cybersecurity.
---
Tech & Data
Monitoring remote access technology will be especially important for limiting the reach of malicious actors, allied cybersecurity agencies said in a report on trends they've observed over the last year in a booming ransomware industry.
Tech & Data
The effort to stimulate widespread use of digital identification is aligned with a White House order on cybersecurity and could help defend against ransomware attacks, officials said.
Infrastructure
This is the third in a series of 100-day sprints to shore up industrial control systems used in critical infrastructure.
Tech & Data
The FBI has a prominent portal for governments and entities to report cybersecurity incidents, but Congress is considering legislation that officials fear could change the dynamic.
Tech & Data
Among the $1 trillion in overall funding, the bill features a $100 million cyber response and recovery fund for critical infrastructure and other cyber benefits.
Tech & Data
Cyber leaders' plan to emphasize collective defense over offense hinges on industry's willingness to share information with government in real time.
Tech & Data
A cybersecurity firm tracked record levels of cyber intrusion activity over the past year, with attacks coming three times faster.
Public Safety
The announcement follows tensions with some local police departments over the authority to release footage recorded during joint operations.
Tech & Data
Commitments are also expected from the public and private sectors for improving the security of foundational technology.
Tech & Data
The deputy national security advisor for cyber and emerging tech emphasized the responsibility of the private sector at home as President Biden prepares to work the White House strategy abroad.
Public Safety
The agencies say updating to the latest operating system is important, even if it wasn't a factor in this particular incident.
Infrastructure
The Cybersecurity and Infrastructure Security Agency should be involved every step of the way, a former presidential adviser said.
Tech & Data
Here are the news and updates about the suspected Russian hack you may have missed.
By

Heather Kuldell and Mariam Baksh
Tech & Data
The percentage of ransomware attacks perpetrated against schools more than doubled in 2020.
Tech & Data
Government officials are thinking about how the use of drones as part of the network infrastructure will affect security.
Tech & Data
National Guard troops currently being activated to monitor cybersecurity in the upcoming elections are paid for by states.
Tech & Data
An agreement between the agencies aims to encourage the use of trusted networks and interoperable infrastructure.