Author Archive
Mila Jasper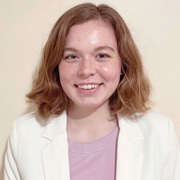 Mila Jasper is a staff correspondent at Nextgov. She is interested in covering national security, defense and technology issues. A DMV native, Mila has returned to the area to report after graduating from Northwestern University.
Tech & Data
Broadband companies funded an effort responsible for 8.5 million fraudulent comments supporting the repeal, according to a New York attorney general report.
Tech & Data
The White House invoked Presidential Policy Directive-41 to coordinate a "whole of government" response.
By

Heather Kuldell, Aaron Boyd and Mila Jasper
Tech & Data
Though recent bills are similar, lawmakers have yet to resolve two polarizing issues: preemption and private right to action.
---
Tech & Data
The system used to track data from the flood insurance program lacks automation.
Tech & Data
A new study from the National Institute of Standards and Technology found facial recognition algorithms developed pre-pandemic struggle to identify masked faces.
Tech & Data
Rep. Cathy McMorris Rodgers said the technology being developed to aid the fight against coronavirus proves the need for a standardized privacy framework.
Health & Human Services
Early data shows patients quickly embraced telemedicine options agencies expanded during the coronavirus pandemic.