Author Archive
Patience Wait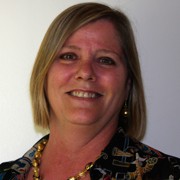 Patience Wait is a freelance contributor to Nextgov and a member of the Tech Writers Bureau where she concentrates on writing about the public sector's high-tech issues and programs. She has won awards for her government and technology reporting over her long career, including a Jesse H. Neal Award for best news coverage in 2004.
Digital Government
Forty-two advisers have been appointed or are in the process, with eight states still needing federal-level coordinators.
Digital Government
There are several areas where 5G capabilities can improve, including bandwidth potential, for governments.
Digital Government
The Aspen Institute's Commission on Information Disorder made multiple structural recommendations for the information ecosystem.
---
Digital Government
Government and industry officials question how they can keep cloud positions filled when they require various college degrees and certifications, but onboarding is key.