Author Archive
Susan Miller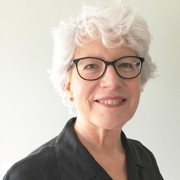 Susan Miller is executive editor at GCN. Over a career spent in tech media, Miller has worked in editorial, print production and online, starting on the copy desk at IDG's ComputerWorld, moving to print production for Federal Computer Week and later managing content and production for all the 1105 Media's government-focused websites. Miller shifted back to editorial in 2012, when she began working with GCN. Connect with Susan at
smiller@govexec.com
or
@sjaymiller
.
Tech & Data
Federal Communications Commission Chairwoman Jessica Rosenworcel said broadband on school buses has been especially helpful in closing the homework gap.
Tech & Data
The state will expand its network of high-speed automated cameras to crack down on record numbers of stolen cars.
Tech & Data
Attackers targeting states and localities demanded the lowest ransom payments of any sector surveyed, but victims were more likely to pay, according to a recent report.
---
Tech & Data
Fort Worth, Texas, has installed three bitcoin mining machines in its data center as part of a six-month pilot to assess the implications and opportunities of minting cryptocurrency.
Tech & Data
State and local government agencies in North Carolina may not submit payments to—or even communicate with—someone who has encrypted their IT systems. Other states are considering similar legislation.
Tech & Data
Emails that look like they're coming from law enforcement agencies have mobile providers, ISPs and social media companies turning sensitive data over to hackers.
Tech & Data
Election officials in at least nine states received emails with attachments that redirected to credential harvesting sites.
Tech & Data
This Department of Transportation's app walks users through the process of applying to claim and collect a range of select species —deer, mountain lion, wolves and more.
Tech & Data
A number of governors are calling on their states' IT departments to ensure critical infrastructure is protected.
Tech & Data
Arizona's expansion of the middle-mile network will make it easier to extend high-speed access to communities along the interstates.
Tech & Data
The Center for Technology in Government has created a basic, no-nonsense guide to help governments identify, respond to and recover from security breaches.
Tech & Data
The Georgia Registered Voter Information System will be housed on servers that give election officials a more secure and user-friendly system.
Tech & Data
Municipal bond credit analysts consider governments unprepared for cyberattacks, a recent survey says.