Author Archive
Susan Miller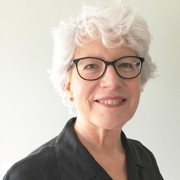 Tech & Data
The Strengthening Mobility and Revolutionizing Transportation Grants Program made 59 awards for demonstration projects leveraging automation, connected vehicles, sensors and drones as well as smart grid and intelligent traffic signal technologies.
Tech & Data
More governments are looking into the environmental effects of data centers on neighborhoods.
Tech & Data
The number of workers needing new skills across a variety of emerging technology fields will soon outpace the nation's ability to train them, but researchers at the Defense Department have a plan involving artificial intelligence.
---
Tech & Data
The selected technologies in the 2022 Gartner Hype Cycle feature immersive tech, accelerated artificial intelligence and innovation around how products and services are built.
Tech & Data
New York Gov. Kathy Hochul announced a $30 million endpoint detection and response services program at no cost to 57 counties.
Tech & Data
Federal Communications Commission Chairwoman Jessica Rosenworcel wants to increase the national broadband standard to 100 megabits per second for downloads and 20 Mbps for uploads and proposed setting a separate national goal of 1 Gbps/500 Mbps.
Tech & Data
Available through the National Association of Counties, SecurityScorecard collects and analyzes global threat indicators so governments can gauge their threats and the vulnerability of their supply chain.
Tech & Data
Colorado is collecting and analyzing data on several e-bike pilot programs, gaining insights into the fastest-growing form of electric vehicle transportation.
Tech & Data
To improve broadband mapping accuracy, Vermont state workers will be testing the wireless network along state highways. Residents can supplement that data with their own test results.
Tech & Data
With the value of cryptocurrency dropping and environmental concerns moving front and center, New York considers a two-year pause on fossil-fuel powered crypto mining operations.
Tech & Data
Rising premiums and more exclusions has some states and localities questioning whether investing in a cybersecurity insurance policy is a good idea.
Tech & Data
As ransomware continues as a profitable business model, attackers are squeezing the inefficiencies out of their operations.
Tech & Data
The State and Local Government Cybersecurity Act improves collaboration between DHS and state and local governments by boosting the sharing of information and federal resources.
Tech & Data
Thanks to the attack on Colonial Pipeline and the growing risk of international threats related to the war in Ukraine, 97% of IT leaders cited cybersecurity as their biggest concern in an annual survey.
Public Safety
The department is looking for cybersecurity services to help it protect its employees from having personally identifiable information exposed.
Infrastructure
New York, Arkansas and Florida and their partners are taking advantage of utilities' existing fiber-optic networks to spur middle-mile broadband connections.
Tech & Data
Federal Communications Commission Chairwoman Jessica Rosenworcel said broadband on school buses has been especially helpful in closing the homework gap.
Tech & Data
The state will expand its network of high-speed automated cameras to crack down on record numbers of stolen cars.
Tech & Data
Attackers targeting states and localities demanded the lowest ransom payments of any sector surveyed, but victims were more likely to pay, according to a recent report.