Author Archive
Susan Miller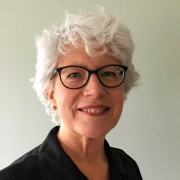 Management
The Centers for Medicare and Medicaid has given states two weeks to identify problems that have caused eligible participants—mostly children—to be incorrectly disenrolled. Otherwise, states could lose out on Federal Medical Assistance Percentage funding.
Management
Lacking adequate resources, states are often unable to provide complete criminal histories to the FBI's databases, which are critical resources for reducing impaired driving by repeat offenders, according to a new GAO report.
Digital Government
Maryland has become the first state to offer digital licenses and IDs for both Apple and Android devices. At least 17 states allow for digital licenses.
---
Digital Government
A metadata catalog is helping Arizona water resource managers quickly find and analyze the data needed by water users, planners and decision-makers.
Infrastructure
Riverside County, California, wants to convert paper-centric services to trusted, secure and private electronic operations with an interagency blockchain platform that would be open to other counties.
Cybersecurity
The Colorado Office of the State Auditor wants to be sure that agencies that receive funding from the Defense Department can meet DOD's Cybersecurity Maturity Model Certification requirements.
Emerging Tech
Columbus wants to use an artificial intelligence-based solution to off-load routine tasks from staff and accelerate Housing Choice Voucher processing.
Infrastructure
Thanks to a federal partnership, the portable detectors will get upgraded drug profiles, and their manufacturers will provide those new drug reference libraries to public safety agencies that already possess a detection device.
Emerging Tech
The National Science Foundation will fund research in six states to advance energy-water systems, biomanufacturing, health care, wildfire management and artificial intelligence.
Emerging Tech
A ChatGPT-based interface converts natural language questions into structured query language, allowing users to easily explore large, complex datasets.
Emerging Tech
Intelligent transportation projects in Virginia and Utah can use cellular vehicle-to-infrastructure technology ahead of the FCC's final adoption of C-V2X rules.
Infrastructure
Researchers at Los Alamos National Laboratory evaluated the risks of relying on the 65-year-old code for nuclear security.
Infrastructure
The association's playbook will help CIOs assess their current tech portfolio and determine how well the IT aligns with and supports financial, business and government values and goals.
Digital Government
The growing volume of data, expanding number of sources and its increasing complexity is undermining leaders' ability to confidently use it to make decisions, a new report finds.
Digital Government
As many as 6.5% of employees have pasted their organization's data into ChatGPT, and 3.1% have copied and pasted sensitive data to the program, recent research showed.
Emerging Tech
As many as 6.5% of employees have pasted their organization's data into ChatGPT, and 3.1% have copied and pasted sensitive data to the program, recent research showed.
Infrastructure
NIST's Public Safety Communications Research Division is looking for an affordable solution that will give public safety drone operators accurate indoor positioning and high-quality 3D digital mapping in real time.
Infrastructure
An autonomous security robot, GPS-enabled projectiles that attach to fleeing vehicles and the agile DigiDog are helping transform public safety in New York City.
Emerging Tech
To get a better handle on grid management, a Republican-sponsored bill proposes limiting cryptocurrency miners' participation in demand response programs and barring virtual currency mining from tax abatements.
Digital Government
Researchers identified RNA common to a number of respiratory viruses in local wastewater and found it lined up with clinical data on relative infection rates.