Such formal parental leave policies are extremely rare in statehouses. That's changing as more women and young people serve in public office.
Originally published by The 19th
The Colorado legislature is on the cusp of guaranteeing 12 weeks of paid parental leave to its lawmakers, which would make the state's policy one of the most generous of its kind — and the first to be codified.
The Colorado Senate approved the bill in early April, and a key legislative leader in the Colorado House said the proposal is expected to advance in that chamber in the next few weeks. The bill would offer an additional four weeks of paid leave to lawmakers who experience pregnancy or childbirth complications.
​​Such formal policies on paid family leave are extremely rare in statehouses, a space still dominated by men. That's changing as more women and young people serve in public office while starting and raising young families.
"Colorado has always been the pioneering state. We're always at the forefront of these conversations," said House Majority Leader Rep. Daneya Esgar, a Democrat who gave birth to a daughter last summer and is one of several lawmakers with young children. She added: "It disappoints me that this is something that is happening now but that is only happening in our state. But I am proud that we're moving forward and trying to fix it."
The bill, which is not expected to have a price tag, follows a ballot measure approved in 2020 by Colorado voters to give workers paid family and medical leave. (The policy would not apply to lawmakers.) That pending system now faces a legal challenge on whether it violates a tax law.
Colorado lawmakers can already take paid time off during the legislative session, which typically runs from January to May, but there are caveats. An extended leave requires permission from legislative leadership since state statute docks a lawmaker's pay if the person is gone for one-third of a session or more. Legislative leaders can waive that pay cut, but only if the leave is categorized as a long-term illness.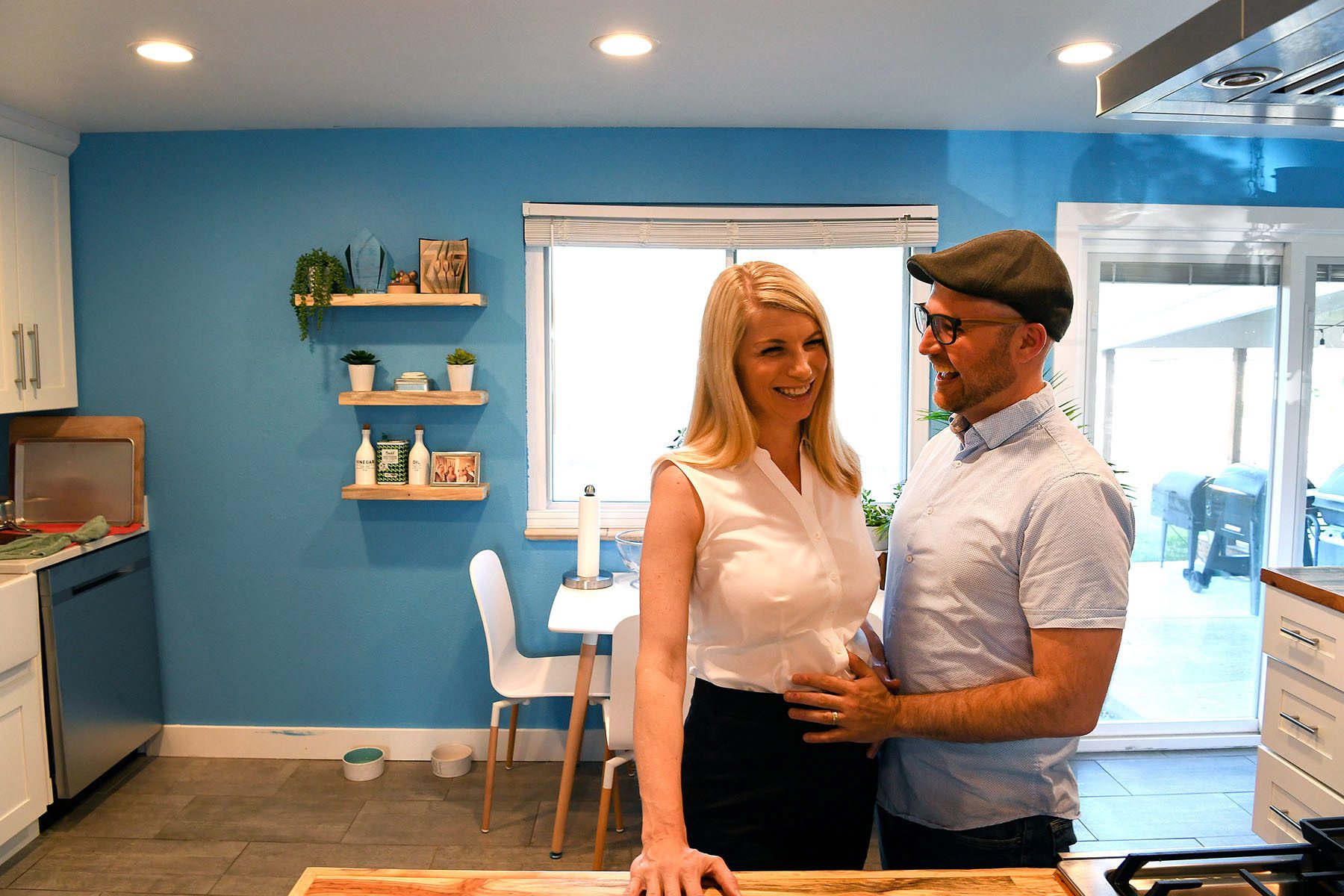 When state Sen. Brittany Pettersen gave birth to a son in early 2020, she became the first Colorado lawmaker in history to take parental leave under the existing leave policy. In order to still get paid while staying home with her newborn, she agreed to have her leave be deemed a long-term illness.
Even though Pettersen said she had a healthy pregnancy, she still needed time to heal and recover while facing the realities of keeping her newborn healthy. She began returning to work after about a month and a half. She is now a key sponsor of the bill that guarantees paid family leave, which would also allow a long-term absence for any reason.
Pettersen said although she had support from her leadership to take leave, she doesn't want others to go through that. She is frustrated with recent legislative debate over the bill, where some lawmakers who oppose the bill implied lawmakers would somehow take advantage of the policy.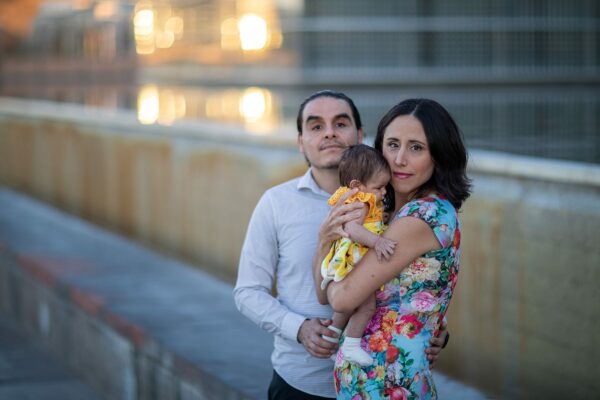 "It's still demeaning to have to go in asking for those things when we passed the ballot measure in Colorado, and this is something that Coloradans value. This is something that everyone is going to have those protections for, and legislators shouldn't be different."
A hodgepodge of rules govern state lawmakers on everything from how they're paid to whether they're even considered state employees. It means the policies that dictate their unique workplaces vary by state and are often reliant on partisan legislative leaders. Policies like family leave — whether it can be paid or is even allowed during a legislative session — are often reliant on a revolving door of legislative leaders, many of whom are men.
No standardized rules mean parents who are lawmakers in states like Arizona and Michigan have taken informal parental leaves. (Congress also doesn't have an official paid leave policy, but members in recent years have set their own rules to offer it.) Often, those state lawmakers maintain constituent services during their leave with the help of staff.
Jean Sinzdak, the associate director at the Center for American Women and Politics, said it's not just a lack of formal policies for paid family leave that impact women's representation in statehouses, where they make up just a little over 30 percent of lawmakers. There is also a lack of standard rules for parents seeking state-level offices who want to use campaign funds for child care or for people who experience workplace harassment.
It all translates into spaces that are not as welcoming to women and people from marginalized communities, especially if they also face issues like sick children, elder care or personal mental health needs.
"When you think about everything that the country has gone through — and we're still going through with this pandemic — now more than ever you think about needing this sort of institutional support. And when it comes to elected officials, they're human beings. They need the same sort of institutional support to be able to do their jobs effectively," she said.
Democrats in Colorado control both chambers, improving the paid leave bill's chances. The policy also has bipartisan support: Most of the Senate approved the bill during a floor vote on Thursday. Just two Republicans — Sens. Jerry Sonnenberg and Larry Liston — opposed it. Neither responded to requests for comment about their votes.
During the floor debate, Sonnenberg implied the policy will incentivize people to not come "to not represent their district, to not be here to vote."
"Fundamentally, I struggle with paying somebody when they're not doing their job," he said.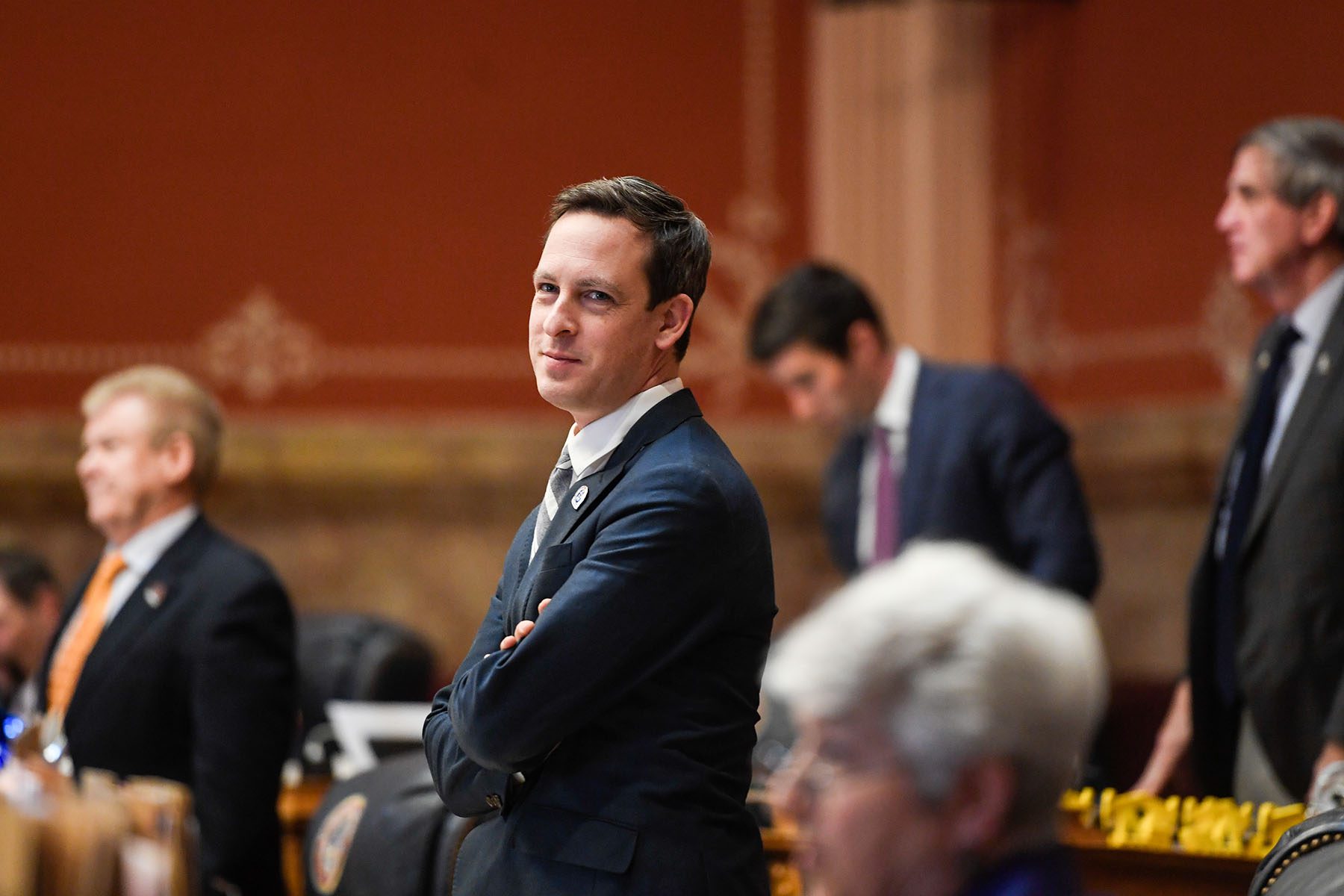 Senate President Stephen Fenberg, one of the sponsors of the bill, called the ability to approve or deny a lawmaker's parental leave request "odd." He said he did not want language in the books that insinuated childbirth is an illness.
Fenberg also called the framing of uncooperative lawmakers incentivized to have babies during session "absurd." His wife gave birth to a baby in 2020, a family life change that meant he was often tired while at work.
Fenberg noted that being a state lawmaker in Colorado is often a year-round job because constituents reach out about needs outside of session. Lawmakers answer requests outside of traditional work hours and on the weekends. Colorado lawmakers make just about $40,000 a year — low pay that ranges by state and can sometimes discourage women, LGBTQ+ people and people of color from running for office.
Fenberg credited Pettersen and Sen. Jessie Danielson, another lawmaker who took paid leave this session for the birth of a baby, for making the bill a reality. 
"This is not incentivizing anybody to sort of skip out and not do their job. People run for office because of a calling for public service … and I think actually our democracy benefits if we have young families and moms and people who didn't have to choose to stay out of elected office simply because they wanted to start a family," he said.
Pettersen, who is now running for Congress, said although her bill is specific to addressing outdated rules around Colorado's existing leave policy, there are lessons here for other statehouses. She said a lawmaker should never rely on the whims of changing presiding legislative leaders to be given permission or be denied parental leave. She hopes more legislatures consider codifying rules through law.
"It's important that we have inclusive and supportive work environments for young people and aspiring parents," she said. "Those life experiences are vital — and far too often underrepresented in the places of power."
Powered By
NEXT STORY: City Turns to Traffic Safety Technology to Curb Pedestrian Accidents