Presented by Arrow Electronics & NetApp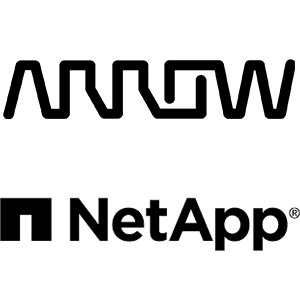 Louisiana's capital and second-largest city, Baton Rouge, had a critical need for always-on infrastructure: it couldn't risk having police, fire, or public safety departments out of service, and those employees needed 24-hour access to information to do their jobs. 
"We can't afford to have any downtime with those systems, because they are critical in getting first responders to the place they need to be in the most timely fashion," says Eric Romero, Director of Information Services for the city. "We need to quickly get them the information they require so they can make well-informed decisions in the field."
Like many cities shifting to digital operations, one of Baton Rouge's larger challenges was keeping up with expanding data needs and ensuring that data was always accessible.
Presently, about 4,500 city employees rely on quick access to information, including email, weather forecasts, and instant communication. "If we have any outage that lasts more than five minutes, we have 42 departments complaining they can't get email," says Romero. Those departments include Baton Rouge's court system, which is completely digital and faces huge storage needs as the number of court cases—and the documents associated with them—grows.
Due to budget constraints, IT wasn't able to refresh the city's mainframe as quickly as it hoped, which led the police, public works, and emergency medical services departments to install their own systems. The city's older mainframe also put an extra burden on IT, which spent hours printing "boxes and boxes" of paper each night and then distributing reports to appropriate departments, according to Romero. Additionally, the legacy storage solution had run its course and was maxed out, "so we were moving things around just so departments could save files," Romero recalls. 
Storage constraints also meant Baton Rouge couldn't update its aging enterprise resource planning (ERP) solution or 911 system, or provide an adequate disaster recovery system during the city's frequent hurricanes. Baton Rouge needed modern storage that was flexible, could operate seamlessly with no disruptions and could scale as its data needs increased.
To address these challenges, the city adopted data management software and hybrid storage systems from NetApp to meet its everyday needs and fortify its disaster recovery system. Data management software and hybrid storage systems from NetApp power two data centers. Combined with the city's new ERP and 911 systems, they support the city's existing and growing needs and allow the city to consolidate multiple storage systems into one central structure.
"Every week our needs change and grow, and now we've got the infrastructure to meet those needs." Eric Romero, Director of Information Services, City of Baton Rouge.
Along with a robust network, the new technologies from NetApp have fortified Baton Rouge's disaster recovery. The IT team has built redundancies into the system, with multiple servers to keep computing power consistent. With software from NetApp, data is reliably replicated between its two data centers. Although they have not had to fully test the capabilities of the new software, data replication worked flawlessly during a minor test.
Download the full case study to learn more about how NetApp helped the City of Baton Rouge ensure disaster continuity for thousands of employees.