Presented by Arrow Electronics & NetApp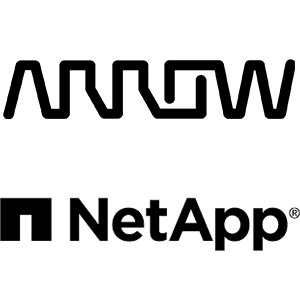 Episode 1 of the Migrating to the Citizen-Focused, Secure Cloud podcast
From ransomware to phishing scams to nation-state threats, state and local governments today are up against a veritable cybersecurity gauntlet. Moreover, as we move toward data-driven government, the need to keep threats at bay is compounded by the need to keep sensitive government and constituent data secure. In fact, in a recent survey of state CIOs, cybersecurity was ranked the top enterprise risk for state governments in 2022. As state and local governments look at ways to improve data security, what should they know and who should they turn to, to lend a hand?
In this episode of Migrating to the Citizen-Focused, Secure Cloud — a podcast from Arrow and NetApp — government technology journalist Camille Tuutti speaks with Mark Belluz, Managing Director at CAS Severn about the rising complexity of cybersecurity attacks and how state and local government entities can partner with industry to improve data security.
Listen to their conversation by clicking on the full podcast episode below. And be sure to download and subscribe on Apple Podcasts, Spotify or SoundCloud to take Migrating to the Citizen-Focused, Secure Cloud with you on your favorite device.