Presented by Arrow Electronics & NetApp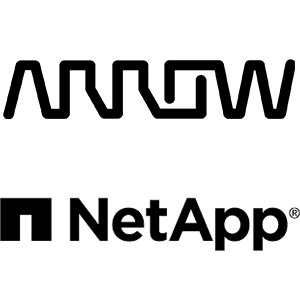 Episode 2 of the "Migrating to the Citizen-Focused Secure Cloud" podcast
Enabling digital government is a key priority for state and local government leaders, with a recent survey of state CIOs pegging it as the second largest technology and policy priority for 2022. Today, as state and local governments continue to move toward digital government, there's no doubt that cloud has become an essential tool to enable the user-friendly, services constituents want and to streamline operations to improve mission success. And while many agencies are already reaping the benefit of cloud, there's still much room for growth, with a recent report predicting that the government cloud market will reach $71.2 billion by 2027 — a huge leap from $27.6 billion in 2021. But while cloud holds the ability to revolutionize government operations and skyrocket innovation, cloud migrations are no easy feat, particularly for state and local governments that often have limited resources and shoestring IT staff. Migrations require a plethora of new skills, cost assessments, tools and more that require expertise to navigate and execute successfully.
In this episode of Migrating to the Citizen-Focused, Secure Cloud — a podcast from Arrow and NetApp — government technology journalist Camille Tuutti speaks with Matt Cozzolino, senior solutions architect at IVOXY Consulting, about how state and local government organizations can successfully tackle cloud migrations, typical pitfalls and how vendor partners can aid agencies in their efforts.
Listen to their conversation by clicking on the full podcast episode below. And be sure to download and subscribe on Apple Podcasts, Spotify or SoundCloud to take Migrating to the Citizen-Focused, Secure Cloud with you on your favorite device.