Author Archive
Adam Mazmanian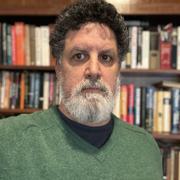 Adam Mazmanian is executive editor of Nextgov/FCW. Before joining the editing team, Mazmanian was an FCW staff writer covering Congress, governmentwide technology policy and the Department of Veterans Affairs. Prior to joining FCW, Mazmanian was technology correspondent for National Journal and served in a variety of editorial roles at B2B news service SmartBrief. Mazmanian has contributed reviews and articles to the Washington Post, the Washington City Paper, Newsday, New York Press, Architect Magazine and other publications.
Workforce
Nominations for the 2023 Rising Stars program are being extended. Please help us spotlight innovators across federal, state and local and governments, as well as up-and-coming talent at contracting firms.
Workforce
Nominations are open for the 2023 Rising Stars program. We're looking to spotlight innovators across federal, state and local governments and up-and-coming talent at contracting firms.
Digital Government
Standards for mobile licenses and credentials top the wish list of trade groups looking to steer the Biden administration's action on combating identity theft and fraud.
---
Cybersecurity
Of the seven new Technology Modernization Fund awards announced Sept 29, four are dedicated to improving cybersecurity, primarily through the transition to zero-trust solutions.
Digital Government
CDC is looking for a way to authenticate COVID-19 vaccine data on its employees and to provide proof of recent tests for employees traveling abroad.
Cybersecurity
Cybersecurity and Infrastructure Security Agency Director Jen Easterly told lawmakers that fines may help enable disclosure compliance and enforcement.
Cybersecurity
The Bureau missed opportunities to mitigate a critical vulnerability, resulting in the exploitation of remote-access servers, the agency's inspector general reported.
Infrastructure
Microsoft announced its top secret, air-gapped Azure cloud has received authorization to operate and are "generally available" for national security workloads.
Cybersecurity
Agencies now have guidance on securing critical software, as required by the Biden administration's May executive order on cybersecurity.
Cybersecurity
The federal civilian enterprisewide VDP platform offers agencies a centrally managed system to gather vulnerability information from security researchers.
Cybersecurity
A new directive requires operators of "critical" pipelines to review their current cybersecurity architecture, implement mitigation measures against known threats to IT and operational technology systems and establish plans to recover from a cyberattack.
Cybersecurity
Without regular, prompt and transparent participation of the private sector, the FBI will "have a heck of a time winning this conflict," Director Chris Wray told Senate appropriators.
Cybersecurity
The Cybersecurity and Infrastructure Security Agency doesn't have the data to determine if agencies are segmenting and segregating their networks, according to CISA acting Director Brandon Wales.
Infrastructure
Letters from Sen. Mike Lee (R-Utah) and Rep. Ken Buck (R-Colo.) to Amazon CEO Jeff Bezos, Attorney General Merrick Garland and acting Defense Department Inspector General Sean O'Donnell asking for information, documents and, in the case of the Justice Department, a probe into possible anticompetitive behavior on the part of Amazon Web Services.
Infrastructure
A complaint of political inference by former President Donald Trump in the Defense Department's award of the Joint Enterprise Defense Infrastructure cloud computing contract to Microsoft in 2019 may now proceed.
Cybersecurity
In the wake of breach into a water treatment plant in Oldmar, Fla., the Biden administration plans to issue an executive order focused on the industrial control systems.
Management
Robin Carnahan, formerly Missouri's secretary of state and the lead of state and local government practice at 18F, is the Biden administration's pick to lead the General Services Administration.
Infrastructure
Amazon Web Services is taking another run at getting the court to set aside the Pentagon's 10-year, $10 billion Joint Enterprise Defense Infrastructure cloud contract award to Microsoft.
Cybersecurity
The Election Infrastructure Government Coordinating Council said that "[t]here is no evidence that any voting system deleted or lost votes, changed votes, or was in any way compromised."
Management
State and local government payrolls shed 182,000 jobs in September, according to the most recent jobs report from the Bureau of Labor Statistics.