Author Archive
Alex Brown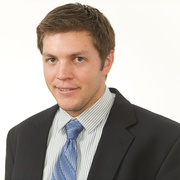 Alex Brown is a Technology reporter for National Journal.
Management
The federal Occupational Safety and Health Administration has issued no new rules during the pandemic. And states with their own workplace safety agencies lack a strong benchmark to follow.
Public Safety
"We're deeply concerned for what's likely to come in the coming months in state capitols."
By

Elaine S. Povich and Alex Brown

, Stateline
Management
Concerns about California's cap-and-trade program derailed a likely EPA chief.
---
Management
"If we let them go next year, they're not going to be coming back."
Management
The U.S. has largely ignored nearly 400 treaties with Native tribes.
Management
After Democratic gains failed to materialize, the prospects of sweeping climate action—at least at the state level—have dimmed.
Management
"You have built in a place that's naturally giving into the lake."
Management
The longstanding default position of suppressing every fire has created problems throughout the West.
By

Sophie Quinton and Alex Brown

, Stateline
Management
The pandemic is showing the need for strong local agriculture.
Management
Sales of urine funnels and external catheters are soaring.
Management
The pandemic is exposing the vulnerabilities of America's search and rescue model.
Management
The lack of government guidance leaves businessowners in a tough spot.
Infrastructure
Leaders are steadfast about clean energy goals amid the downturn.
Health & Human Services
The Navajo Nation is translating information to make sure elderly citizens are informed. The Navajo word for coronavirus is "Diko Ntsaaígíí-Náhást'éíts'áadah."
Management
The Washington legislature could vote remotely. Others may do the same. But what about smaller governments without the necessary technology to hold virtual meetings?
Management
Many wildlife agencies are shifting to a more hands-off approach to animals in urban areas instead of treating every sighting as a problem to be solved.
Infrastructure
It's complicated for rural areas to recover from a coal plant closure — even with help.
By

Sophie Quinton and Alex Brown

, Stateline