Author Archive
Alexandra Kelley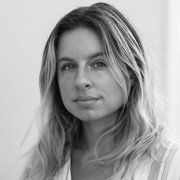 Alexandra Kelley reports on emerging technology for Nextgov/FCW. Her most recent post was covering breaking news for The Hill where she focused on a variety of quantitative subjects, including Big Tech and the economy, in addition to covering the coronavirus pandemic since late 2019. She graduated from Kenyon College in 2017.
Cybersecurity
The agency asserted that it still "remains committed" to helping states protect their water systems, despite legal challenges to its formal mandate.
Infrastructure
Public and private sector leaders discussed the first steps to overhauling the nation's infrastructure in pursuit of a sustainable future.
Digital Government
Federal officials discussed how to best implement and sustain new domestic microprocessor production laws.
---
Digital Government
In a surprise executive order, President Biden directed more federal resources to go toward establishing a competitive U.S. biomanufacturing sector to support independence in key input ingredients.
Digital Government
The President's Council of Advisors on Science and Technology introduced new advice to help successfully implement the CHIPS Act and develop an advanced U.S. semiconductor market.
Infrastructure
Modernization of the nation's grid to increase clean energy sources and reliability is a key part of President Biden's sweeping infrastructure agenda.
Digital Government
A new bill would task the Commodity Futures Trading Commission with imposing more consumer protections and other oversight regulations on digital asset trading.
Infrastructure
Two Democratic senators unveiled a new bill to codify broadband as an essential service and prevent discriminatory practices.
Digital Government
The My Community Explorer tool aims to provide transparency on racial and income data across the country.
Digital Government
House Democrats asked the National Telecommunications and Information Administration to help make good on broadband development with bipartisan infrastructure funding.
Digital Government
The proposed Cybersecurity Grants For Schools Act establishes mandated federal grants to schools to promote cybersecurity education. 
Digital Government
Millions were dispersed across 12 states to develop stronger internet infrastructure, a key mission in the Biden administration agenda.
Infrastructure
Engaging local, state and tribal governments will be a hallmark feature of the new initiative as the federal government works to expand access and make systems more resilient.
Digital Government
Pete Buttigieg doubled down on the government's role in fostering a strong environment for emerging tech like electric cars and buses and automated vehicles. 
Digital Government
The National Artificial Intelligence Initiative Office opened a new page dedicated to providing AI researchers with sophisticated tools to bolster research projects.
Management
Experts advocate for strengthening K-12 school curriculum and tax breaks for reskilling existing workers.
Digital Government
A recent Government Accountability Office report dove into how virtual classrooms are increasing vulnerability to ransomware and other cyber threats.
Digital Government
Two-thirds of respondents found national cybersecurity guidelines to be "extremely" or "very" valuable.
Digital Government
A bipartisan bill would establish a council to oversee and implement 6G broadband access across the country.