Author Archive
Andrew Feldman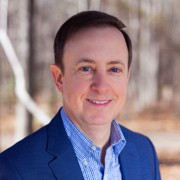 Andrew Feldman (Andy) is the founder and principal consultant at the
Center for Results-Focused Leadership
, which helps public agencies use evidence, data and strategy to strengthen their impact. He also hosts the
Gov Innovator podcast
, with more than 160 interviews for results-focused leaders. His previous roles include director at Grant Thornton, visiting fellow at the Brookings Institution's Center for Children and Families, special advisor for evidence-based policy at the Education Department, and special advisor on the Evidence Team at the White House Office of Management and Budget. A native of Milwaukee, Wisconsin, he has a B.A. in economics from Swarthmore College, an M.P.P. from the Harvard Kennedy School, and a Ph.D. in public policy from Harvard University. He is a fellow of the National Academy of Public Administration.
Management
By teaching themselves to move beyond impulsive reactions, executives can become more thoughtful—and more effective.
By

Andrew Feldman and Marc Margolius
Management
COMMENTARY | Creating a "community of practice," where agency staff interested in evidence, data and innovation gather regularly, can help to build a culture of learning and improvement.
Management
COMMENTARY | Strategic cutback management is an approach that can help address the Covid-19 budgetary impact and lay the groundwork for more effective government.
By

Robert D. Behn and Andrew Feldman
---
Management
COMMENTARY | As demand for public services skyrockets in the wake of the coronavirus pandemic, public officials need to work now to eliminate the bottlenecks and expand capacity and efficiency.
Management
COMMENTARY | A data-driven approach to governing, PerformanceStat is an effective way to focus on long-term challenges.
By

Andrew Feldman and Martin O'Malley