Author Archive
Brandi Vincent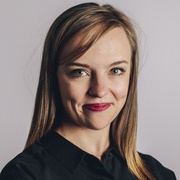 Brandi Vincent reports on the federal government's use of and policies for emerging technologies—including but not limited to supercomputing, artificial intelligence, biometrics, and the internet of things. Before joining Nextgov, Brandi helped create news for millennials at Snapchat and mixed media at NBC News. She grew up in south Louisiana and received a master's in journalism from the University of Maryland.
Tech & Data
Researchers at the National Institute of Standards and Technology are looking to pool more data from outside organizations to further refine it.
Tech & Data
The measure would create a task force of local, state and federal officials to produce a comprehensive, standards-based approach to digital identity verification.
Tech & Data
The agriculture-focused agency wants public input on potentially disruptive ideas that could be ready to be implemented.
---
Tech & Data
Agency charge cards could soon be used for more than refueling gas-powered automobiles.