Author Archive
Chris Riotta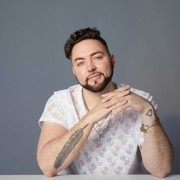 Chris Riotta is a staff writer at FCW covering government procurement and technology policy. Chris joined FCW after covering U.S. politics for three years at The Independent. He earned his master's degree from the Columbia University Graduate School of Journalism, where he served as 2021 class president.
Tech & Data
A federal utility operating in seven states failed to implement proper cybersecurity standards for a control assisting with dam and river management, according to an oversight report.
Infrastructure
The agency aims to invest $4 billion in upgrades to the nation's water and wastewater infrastructure with a strong focus on quashing cyberattacks.