Author Archive
Chris Teale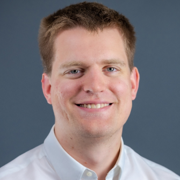 Infrastructure
Amazon said its facilities in Virginia paid more than $300 million in taxes last year alone, and local leaders said the campuses contribute to economic development.
Tech & Data
The center will look to break down some of the barriers to sharing data that can make patient care more challenging.
Management
Georgia is offering any employee at a state agency migrating its operations to the cloud free training in an effort to increase technology skills and build institutional knowledge.
---
Smart Cities
The Tennessee city is planning to upgrade nearly 100 intersections with gigabit-speed fiber broadband to test autonomous vehicles.
Tech & Data
More counties are embracing voluntary cybersecurity frameworks to evaluate their risk and better protect their assets, a recent report shows.
Infrastructure
Vermont is using its share of the federal Capital Projects Fund for last-mile connections to underserved rural areas and boosting digital equity among disadvantaged residents.
Tech & Data
Michigan wants a "security rating snapshot" of contractors as well as a public portal that details their financial risk.
Tech & Data
While technology can help spot those who exhibit signs of problem gambling, finding just what to measure and interpreting that data is tricky.
Tech & Data
One way to reduce the expected workforce crunch is to educate high school and college students about why working in the semiconductor industry is valuable, one expert said.
Tech & Data
One expert derided legislation like Montana's statewide ban on TikTok as unenforceable from a technological point of view. What's more, states acting individually to ban foreign-made technology can be problematic, researchers say.
Tech & Data
With enterprise automation saving thousands of work hours, IT leaders are looking for ways to introduce the technology to government offices.
Tech & Data
Without a meaningful way to secure and insure the electric vehicle infrastructure, EV owners, charging stations and fleet managers are vulnerable to hackers.
Tech & Data
Legislation would bar the use of the technology in public places and in residential buildings and would be one of the strictest prohibitions in the United States.
Tech & Data
Lawmakers approved legislation to prevent the app from operating within the state, but critics said it has no clear enforcement plan and violates the U.S. Constitution.
Tech & Data
Utah recently approved legislation designed to restrict minors' use of the platforms, but critics say the effort is unworkable and could leave personal information vulnerable to hackers.
Tech & Data
Louisiana requires age verification software to prevent minors viewing adult content. Even as the law has inspired copycat legislation, critics are raising privacy and free speech concerns.
Tech & Data
By marketing themselves better and adapting to remote work, states can attract and retain more cybersecurity workers, a new report suggests.
Tech & Data
The latest version's greater "steerability" allows users to vary the style and tone of generated text to make scams even harder to detect.
Tech & Data
Governments should not just install new infrastructure but ensure residents can take advantage of the access, experts say.
Tech & Data
While some groups applauded the Biden administration's pledge to prioritize cybersecurity and help small governments fight attacks, others said more technical assistance and federal funding is needed.