Author Archive
Chris Teale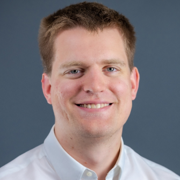 Emerging Tech
A report says that U.S. governments could see more than $500 billion in productivity gains. Those with a "fast technology adoption curve" stand to benefit the most.
Cybersecurity
Pro-Iran hackers allegedly hit a system near Pittsburgh, causing it to replace its Israeli-made equipment as a precaution. Meanwhile, another group hit a system in North Texas and caused operational issues.
Digital Government
U.S. District Judge Donald Molloy said in his preliminary injunction that the first-of-its-kind state law "likely" violates the First Amendment. A trial to review its legal authority could still reinstate the ban.
---
Emerging Tech
COBOL is still relied on for many essential services. But as experts in the language retire, states are looking at new technologies and ways to change workplace culture to help ease the transition away from it.
Emerging Tech
A report from California on the technology found that it could improve performance and make services more accessible to residents, but risks must be mitigated.
Cybersecurity
Local government IT executives are reluctant to even ask elected officials for more, according to the group behind the survey, knowing requests will likely be rejected.
Cybersecurity
Faced with a growing number of cyberattacks on school districts nationwide, the agency announced a three-year pilot program to gather data on the best cyberdefenses.
Cybersecurity
State and local officials face a new threat from the proliferation of deepfakes and misinformation, driven by artificial intelligence.
Digital Government
President Biden's recent executive order specifically called for guidance in the emerging technology's use in assistance programs. But experts warn that AI isn't a silver bullet.
Infrastructure
A new toolkit from a rural broadband association calls on local leaders to build partnerships, engage in community outreach, and emphasize digital literacy and cybersecurity skills among residents.
Digital Government
California is the first state to allow residents to request that data brokers delete their personal data, but some worry it will be difficult to implement and enforce.
Emerging Tech
Experts urged state and local governments to be patient as it plays out at the federal level, pointing to an executive order from a decade ago that offers a cautionary tale.
Digital Government
The cybersecurity official noted the benefits of using the free domain at a recent event, following the release of a report warning of escalating cybersecurity threats.
Digital Government
The U.S. Supreme Court wrestled in two important cases over whether public officials acted improperly in blocking constituents on their personal social media accounts.
Digital Government
A multistate coalition filed suit against Facebook parent Meta, accusing it of damaging young people's mental health and illegally harvesting their data. It is the latest in a long line of actions taken against social media platforms to reckon with the growing youth mental health crisis.
Emerging Tech
A Louisiana parish has turned to the technology to help translate emergency calls from a growing number of non-English speakers and amid a staffing shortfall.
Emerging Tech
The plan's emphasis on building employee skills and updating its byzantine contracting lays the foundation for a unified city government ready to face new challenges.
Digital Government
Pittsburgh has racked up some early successes with its cloud migration, but a combination of limited finances, technical debt and the need to educate employees slows progress.
Infrastructure
Tech leaders say gains in system processing speeds, security and customer experience make the case for modernization.
Cybersecurity
New York's whole-of-state approach to cybersecurity promotes cooperating with local governments to face down threats and build a skilled workforce pipeline.