Author Archive
Dave Nyczepir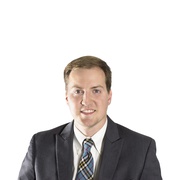 Dave Nyczepir is a News Editor for Government Executive's Route Fifty. He previously was a reporter at the Desert Sun newspaper in Southern California's Coachella Valley and worked for Campaigns & Elections magazine and covered Maryland's 2012 legislative session for the University of Maryland's Capital News Service and holds a master's of journalism from the University of Maryland.
Management
Seven states submitted their agreements on March 19 with water officials asking for action before the end of April.
Digital Government
"For most organizations email is a weakness, as much as we try and educate our user population," said the city's IT director.
Management
STATE AND LOCAL ROUNDUP | The states that would benefit most from Dreamer protections … What to wear to survey flood damage ... Importing drugs from Canada for prisoners.
---
Workforce
The number of available state government jobs grew from 2013 to 2017, while applicants for those positions dropped.
Infrastructure
The federal agency may want governments to repair and replace aging infrastructure before it fails, but making California eat some of the repair costs could lead to more deferred maintenance on other projects, the ratings company said.
Management
Experts say accelerating renewable energy development, energy efficiency programs and electric vehicle adoption is critical in the Midwest.
Management
A marijuana possession conviction as a juvenile goes away in Rhode Island but not without a fight in Idaho.
Digital Government
"We can only succeed better as we do more collaboration among all the government entities," said the state's CTO.
Workforce
Legislatures are taking up important issues of key interest to companies and their employees.
Management
The clock is ticking on a compromise bill that either Gov. Larry Hogan will sign or both chambers might pass with veto-proof majorities.
Management
But the Trump administration, along with state officials, argued that requiring some recipients to work will strengthen the overall health insurance program.
Infrastructure
Some states and localities have struggled to curb congestion because of the limited funding available for pedestrian, bicycle and transit infrastructure.
Infrastructure
Several US Ignite cities like Burlington, Vermont are testing the tool to identify infrastructure like gas lines.
Infrastructure
Repairs and water treatment improvements affect affordability, which is why utilities aim to innovate.
Digital Government
The port authority is exploring a new public-private partnership to get the Texas metro area's unique mix of industries, like cybersecurity and defense, collaborating more.
Management
A start-up wants to use a mobile app to allow clinicians and case workers to do remote patient evaluations when law enforcement officers respond to mental health calls.
Digital Government
Representatives of the technology industry, and some state officials, say having broad privacy laws in each state could curb innovation. But other states leaders argue intervention is necessary to protect consumers.
Management
Local and federal officials argue two funding streams they count on are part of a "social safety net" for primarily rural, Western jurisdictions.
Digital Government
Heat Seek records indoor temperatures when renters say their heat is out or insufficient.
Infrastructure
Maricopa County, Arizona is fast-tracking 5G deployment, while Wise County, Texas wants to partner with providers on "middle mile" projects.