Author Archive
Edward Graham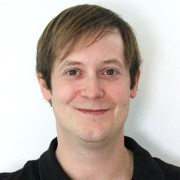 Edward Graham is a technology reporter for Nextgov/FCW, where he reports on national security technologies and policies, the Department of Veterans Affairs and election security issues. He received his master's degree in Journalism and Public Affairs from American University in 2016.
Cybersecurity
Facing growing cyber and physical threats, state and local election administrators told U.S. senators that more federal assistance is needed to safeguard voting systems and personnel.
Digital Government
Two Republican lawmakers warned that tweaked language in a new Commerce Department rule could lay the groundwork for TikTok's proposal to store U.S. users' data in the country.
Digital Government
Roughly one-third of government employees believe "their actions don't matter when it comes to security," according to a new survey.
---
Management
As part of a larger effort to build trust between police and local communities, the White House issued a request for information to better understand how law enforcement agencies collect and use data.
Digital Government
A new report from Georgetown University's Center for Security and Emerging Technology found that at least 1,681 state and local governments purchased equipment from five Chinese companies that were banned by the federal government between 2015 and 2021.
Digital Government
The head of CISA's National Risk Management Center pointed to public-private partnerships and enhanced resource sharing activities as key to defending against outside threats to voting systems.
Digital Government
Enhanced data collection efforts and outreach are needed to improve outcomes for underrepresented communities across the country, according to the U.S. chief data scientist.
Digital Government
Lawmakers want seven online platforms to say how they are responding to growing threats against law enforcement officials nationwide following the FBI's search of former President Trump's Mar-a-Lago home.
Digital Government
Heat.gov includes interactive maps, forecasts and other resources to help government officials and the general public cope with high temperatures.
Digital Government
As misinformation about the 2020 elections continues to swirl, state election officials told congressional leaders that the federal government should do more to raise up "successes" around efforts to mitigate voting system vulnerabilities.
Digital Government
The smart-doorbell company, which has partnered with more than 2,000 law enforcement agencies, said in a letter that it shared multiple videos with police departments without first seeking user consent.