Author Archive
John Kamensky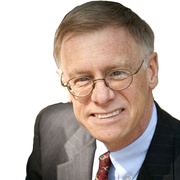 John M. Kamensky is Emeritus Fellow at the IBM Center for the Business of Government. He previously served as deputy director of Vice President Gore's National Partnership for Reinventing Government, a special assistant at the Office of Management and Budget, and as an assistant director at the Government Accountability Office. He is a fellow of the National Academy of Public Administration and received a Masters in Public Affairs from the Lyndon B. Johnson School of Public Affairs at the University of Texas at Austin.
Workforce
COMMENTARY | New research analyzing the responses of hundreds of local leaders identified common obstacles and proven ways to overcome them.
Workforce
COMMENTARY | Suddenly, the conversation about telework has shifted from "do we have the right technologies in place?" to "do we have the right people policies and training in place?"
Management
COMMENTARY | Validating public policy outcomes is critical, but so is building on the evidence. A new study looks at what's needed to expand successful programs.
---
Workforce
A recent gathering of state and local officials had the feel of an old time revival.
Digital Government
While there is much potential in the use of AI in the public sector, the future is still . . . in the future.
Management
Chicago alderman: "We need a new governance model, one that empowers people to make real decisions about policy and spending decisions."