Author Archive
John Kamensky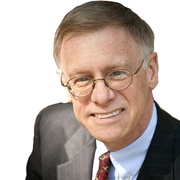 John M. Kamensky is a Senior Research Fellow for the IBM Center for the Business of Government. He previously served as deputy director of Vice President Gore's National Partnership for Reinventing Government, a special assistant at the Office of Management and Budget, and as an assistant director at the Government Accountability Office. He is a fellow of the National Academy of Public Administration and received a Masters in Public Affairs from the Lyndon B. Johnson School of Public Affairs at the University of Texas at Austin.
Management
COMMENTARY | Validating public policy outcomes is critical, but so is building on the evidence. A new study looks at what's needed to expand successful programs.
Management
A recent gathering of state and local officials had the feel of an old time revival.
Tech & Data
While there is much potential in the use of AI in the public sector, the future is still . . . in the future.
---
Management
Chicago alderman: "We need a new governance model, one that empowers people to make real decisions about policy and spending decisions."