Author Archive
Kirsten Errick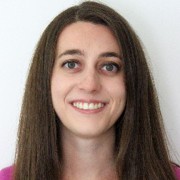 Management
They preferred businesses of any size to government or nonprofit work.
Tech & Data
With some emerging technologies—like large-scale 3D printing and augmented reality—agencies may have to start smaller, according to panelists at a recent conference.
Tech & Data
The Department of Energy's investment will help to fund 15 research projects to protect critical energy infrastructure.
---
Infrastructure
One of the U.S. senators backing the legislation says it would "help local governments invest in drones and skilled workers to ensure America's existing infrastructure remains safe."