Author Archive
Kirsten Errick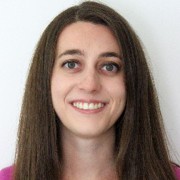 Infrastructure
As Washington, D.C., replaces existing streetlights with LEDs to save money and cut energy usage, it is running up against a problem—the streets are now too bright, and it's impacting people and wildlife.
Workforce
They preferred businesses of any size to government or nonprofit work.
Digital Government
With some emerging technologies—like large-scale 3D printing and augmented reality—agencies may have to start smaller, according to panelists at a recent conference.
---
Digital Government
The Department of Energy's investment will help to fund 15 research projects to protect critical energy infrastructure.
Infrastructure
One of the U.S. senators backing the legislation says it would "help local governments invest in drones and skilled workers to ensure America's existing infrastructure remains safe."