Author Archive
Mila Jasper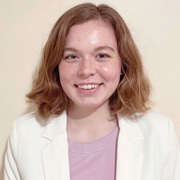 Mila Jasper is a staff correspondent at Nextgov. She is interested in covering national security, defense and technology issues. A DMV native, Mila has returned to the area to report after graduating from Northwestern University.
Digital Government
Broadband companies funded an effort responsible for 8.5 million fraudulent comments supporting the repeal, according to a New York attorney general report.
Digital Government
The White House invoked Presidential Policy Directive-41 to coordinate a "whole of government" response.
By

Heather Kuldell, Aaron Boyd and Mila Jasper
Digital Government
Though recent bills are similar, lawmakers have yet to resolve two polarizing issues: preemption and private right to action.
---
Digital Government
The system used to track data from the flood insurance program lacks automation.
Digital Government
A new study from the National Institute of Standards and Technology found facial recognition algorithms developed pre-pandemic struggle to identify masked faces.
Digital Government
Rep. Cathy McMorris Rodgers said the technology being developed to aid the fight against coronavirus proves the need for a standardized privacy framework.
Management
Early data shows patients quickly embraced telemedicine options agencies expanded during the coronavirus pandemic.