Author Archive
Patrick Tucker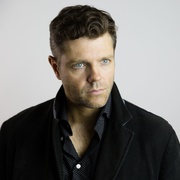 Tech & Data
Too many firms are shying away from replacing old gear that is only getting easier for criminals to attack, according to the National Security Agency.
Public Safety
A Greek team found they could interrupt and even falsify data.
Tech & Data
America's cyber defenders are getting more proactive—and more chatty.
---
Tech & Data
Four years after a big wake-up call, federal, state, and local governments are working harder and more closely to ward off threats.
Health & Human Services
Personal protective equipment for hospital workers is running out. This design works as well as the best in class.
Management
But personal data from voting rolls is more public than many people likely realize.
Tech & Data
The service is making a big bet that getting closer to tech startups will help deter future adversaries.
Public Safety
A blast over Honolulu would be catastrophic. That doesn't mean the government shouldn't help the public prepare for one.
Tech & Data
An approach to machine learning inspired by the human brain is about to revolutionize street search.
Management
By design, the role of the military in voting-related activities is highly limited. Proposed legislation may change that.
Management
The Internet of Things is ushering in a new era of proactive citizenry.