Author Archive
Tara Copp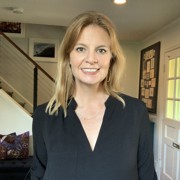 Tara Copp is senior Pentagon correspondent for Defense One. Copp has reported through the Middle East, Asia and Europe to cover defense policy and its impact on the lives of service members. Her investigative reporting on military aviation accidents and on skyrocketing veteran cancer rates drove Congressional hearings and legislation. Before returning to journalism, she worked as a senior defense analyst at the U.S. Government Accountability Office, focused on readiness and military operations in Iraq and Afghanistan. She is a Plan II graduate of the University of Texas and earned her masters in Security Studies at Georgetown University.
Management
Court declares that state powers yield to federal ones when it comes to raising armies.
Health & Human Services
Within weeks, Walter Reed researchers expect to announce that human trials show success against Omicron—and even future strains.
Public Safety
But the pace is picking up. Some 6,000, including Americans, "will soon board planes," a State Department spokesman said.
By

Tara Copp and Jacqueline Feldscher