Author Archive
Timothy B. Clark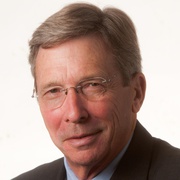 Tim Clark served as editor in chief, publisher and president of Government Executive in the years since it was acquired by National Journal Group in 1987. He and his colleagues have built Government Executive into an essential source for federal managers, a shaper of the government management debate and a key player in the good-government movement. Clark has spent his journalistic career studying and writing about government, and is a founder of National Journal, Washington's premier source of political insight. He also founded Empire State Report, a monthly magazine about government in New York. He is a fellow and former board member of the National Academy of Public Administration.
Infrastructure
Water infrastructure is in desperate need of repair. When will federal, state and local officials come up with the money to fix it?
Management
Experts see the need for a fresh focus on thinking about the big issues in state and local governance.
Management
In New York, California and other states, officials are focused on how to ensure the U.S. Census counts everybody. That means investing money and conducting research to identify where to spend it.
---
Management
Competition is stiff for businesses seeking H-2B visas. And the worker shortages have been felt all over the country, in a range of industries.
Finance
Rhode Island is recruiting companies and looking for long-term growth.
Management
An agricultural economist sees plant-based proteins—like lentil burgers and tofu— as one answer for communities in central Montana.
Health & Human Services
Finding more resources to help struggling populations "needs to be reframed as an economic imperative, even a national security issue."
Health & Human Services
In Minnesota, a training and hiring program is working on getting people into employment, including for the Hennepin County government.
Management
As Americans crowd toward the coasts, states and municipalities are caught in passionate battles about public access, while lawsuits seem headed for the U.S. Supreme Court.
Management
A Deloitte report sees worldwide potential for technology being deployed in Maine and Florida.
Management
Onshore fish farming in Maine moving ahead with support of local and state officials.
Smart Cities
The city hopes a new tech upgrade will cut wait times at one difficult commuter bottleneck by 20 to 30 percent.
Health & Human Services
In Arkansas and other states, city and county associations have led a full-out charge against the pharmaceutical industry.
Tech & Data
City officials in Texas confront the state on its industry-backed preemption law.
Tech & Data
From Georgia to Texas and Colorado, city halls are trying to fend off state efforts to assert control over local rights of way.
Management
America's increasing appetite for salmon could give Bucksport, Maine a much-needed economic boost.
Finance
Venture capitalists look to encourage entrepreneurship in the "other" 47 states.
Smart Cities
A new report details five "overarching strategies" to close the digital divide.
Management
A potential constitutional convention in the Empire State could reform Albany's back-room culture.