Author Archive
Emma Coleman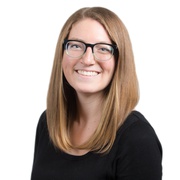 Emma Coleman is the assistant editor at Route Fifty. Prior to joining Route Fifty, Emma was the senior communications manager and a policy fellow for New America's Public Interest Technology initiative, where her research focused on data improvements to the reentry process for people returning to D.C. after incarceration. She holds a BA from Stanford University in international relations and comparative studies in race and ethnicity, and is originally from Chicago.
Management
Republican state lawmakers from across the country traveled to D.C. on Wednesday. At least one joined the siege of the U.S. Capitol Building.
Management
Many officials said the episode was incited by President Trump, with some suggesting that he should be removed from office. But at least one Republican governor said the president is not to blame for the actions of his supporters.
Management
A crowd of President Trump's supporters forced their way into the U.S. Capitol on Wednesday. Protests at statehouses remained less volatile.
By

Emma Coleman and Bill Lucia
---
Management
Civil and children's rights groups allege that the state has been negligent in its treatment of older foster youth and those with mental health issues.
Digital Government
Florida health officials say that the event management and ticketing platform is the fastest way to get people in for appointments.
Management
Health care systems in many states are overwhelmed by the number of Covid-19 patients. Some states are building field hospitals or reopening ones built earlier in the pandemic.
Management
In a case where counties had to bear the cost of incarceration, local prosecutors and judges dismissed more cases. For one researcher, this raised a key question: If local governments had to pay for prison sentences, would incarceration rates decrease?
Digital Government
New York Gov. Andrew Cuomo said there are "serious and legitimate privacy concerns" with the technology—but only prohibited its use until 2022.
Management
Michigan legislators passed legislation to revamp the sex offender registry, which courts have concluded is unconstitutional. Advocates say the new policies miss the mark.
Management
It will be only the third state granted such authority. Environmentalists in Florida say the state doesn't have the resources to assume these responsibilities.
Management
Michigan's state legislature this week became the sixth state to pass a bill that would open the door for college athletes to get paid for endorsements.
Management
A veto-proof majority of the D.C. City Council passed a bill to open early release to people convicted of crimes they committed before they were 25, saying they deserve the chance for rehabilitation. Victims' advocates are skeptical.
Workforce
Public health leaders say the president-elect's idea for a corps to help with contact tracing would miss the mark of current needs on the ground, saying they are looking for broader, and more long lasting, federal support.
Management
North Carolina's task force released a sweeping report calling for changes in policing and the courts.
Management
Both people and animals will have a safe crossing over a six-lane highway in the Texas city.
Management
The country already has a patchwork of different restrictions on abortion. How would that change in a post-Roe world?
Management
After the police killing of George Floyd, a majority of the city council vowed to dismantle the police department. They took a much more modest step this week.
Management
Preliminary data from this year shows that homicide rates are up in most major cities. The pandemic and social unrest are both possible factors in the rise.
Management
A new Gallup poll finds that fewer Americans are assessing their mental health positively during the pandemic.
Management
STATE AND LOCAL ROUNDUP | U.S. House approves federal marijuana legalization … Endangered tree species that grizzlies rely on could see new protections soon … Two out of five transit riders in Utah say they won't return after the pandemic.
By

Emma Coleman and Laura Maggi