Author Archive
Frank Konkel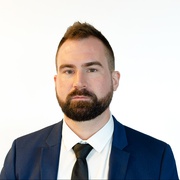 Frank Konkel is Nextgov's executive editor. He writes about the intersection of government and technology. Frank began covering tech in 2013 upon moving to the Washington, D.C., area after getting his start in journalism working at local and state issues at daily newspapers in his home state of Michigan. Frank was born and raised on a dairy farm and graduated from Michigan State University.
Tech & Data
The single largest risk factor reported by respondents is the influx in remote work, according to a recent technology report.
Tech & Data
Lawmakers on both sides of the political aisle have concerns about increased use of biometric technology.
Tech & Data
A Georgetown center's report assesses how artificial intelligence could sway the opinions of millions by writing "seemingly credible" and "compelling fake" news stories.
---
Tech & Data
The bill would provide $120 million annually for seven years to fund tech teams and tech planning grants.  
Tech & Data
Though the margins are tight, the incoming president may nominate more progressive candidates for certain positions, experts say.
Tech & Data
The team will be in charge of communicating with Americans once Biden takes office on Jan. 20.
Tech & Data
Remote work may be here to stay for a sizable chunk of the U.S. workforce.
Tech & Data
A split Congress makes major internet policy changes even more unlikely.
Tech & Data
Washington policy experts believe President-elect Joe Biden's approach to big tech companies and regulation may differ from both the Trump and Obama administrations.
Tech & Data
Networking opportunities during the Covid-19 pandemic have been at a minimum, and it's negatively impacting the private-sector workforce.
Tech & Data
Private-sector tech employees face growing anxiety and loneliness related to the coronavirus pandemic.
Infrastructure
More than 6,200 customers over five states will benefit and part of the funds will go to smart grid tech.
Public Safety
The company called for "open, honest and earnest dialogue" instead of a ban.