Author Archive
Daniel C. Vock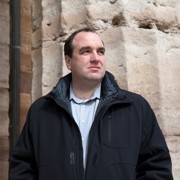 Dan Vock is a senior reporter at Route Fifty, where he focuses on transportation and infrastructure. He has covered state and local government for two decades, first as an Illinois statehouse reporter and later as a national reporter based in Washington, D.C. Dan has written stories about every state in the country, and has reported on the ground from half of them (so far). He won a Jesse H. Neal award for best profile and earned a fellowship from the Columbia Journalism School's Ira A. Lipman Center for Journalism and Civil and Human Rights.
Infrastructure
The law is dedicated to improving roads, but requires that all highway expansion projects meet the state's goal of driving down greenhouse gas emissions.
Infrastructure
As traffic deaths surge, contractors are calling on states to do more. One state—Oklahoma—will be the first in the nation to require teen drivers to complete a course on construction worker safety.
Infrastructure
Conservatives on the court say the decision preserves state authority to regulate land and water use. But liberal justices worry the ruling will gut efforts to curb water pollution.
---
Infrastructure
The scheme put forward by the National Highway Transportation Safety Administration comes as pedestrian deaths are surging nationwide.
Finance
On top of the familiar problems—pensions, inflation, pandemic aid ending—officials are also trying to prepare for two potentially devastating scenarios: a recession or the U.S. defaulting on its loans.
Management
Women make history, Republicans lose ground and crime concerns take center stage. Here's what you might've missed in the dozens of city and statewide races Tuesday night.
Infrastructure
The legislation would mandate a study of frequently blocked crossings, among other safety measures.
Management
Lawmakers have introduced upwards of 650 bills this year preempting the power of cities and other local governments, says a new report. These bills are broad in their approach, looking to "cut out local authority at-large."
Finance
Growing expenses and lagging downtown recoveries are straining city finances as federal pandemic relief funds run out.
Infrastructure
The city still has to determine the details before New York becomes the first American city to charge for the right to drive on certain roads.
Management
Washington Gov. Jay Inslee made a name for himself at home and nationally as an environmental champion.
Management
While conspiracy theories about the 2020 presidential election are waning, they're still shaping policies about election administration in many parts of the country.
Tech & Data
Data shows that laws to prevent distracted driving have a near-immediate impact, but that the effect wears off quickly.
Infrastructure
Delivery centers will take some trucks off the streets to reduce double and illegal parking that snarls traffic.
Infrastructure
With federal pandemic aid drying up, transit agencies are searching for ways to replace lost fares.
Health & Human Services
A tangle of lawsuits has prohibited, protected and limited access to a common medication for abortion. While long-term decisions have yet to be made, some states are planning ahead. Plus, more news to use from around the country in this week's State and Local Roundup.
By

Daniel C. Vock, Molly Bolan and Elizabeth Daigneau
Infrastructure
A federal judge, in a suit supported by the U.S. Department of Justice, recently ruled that Chicago had failed to make intersections safe for people with disabilities. It is the second such ruling against a major city.
Health & Human Services
The new standards would limit the amount of mercury and other toxins that plants could release.
Health & Human Services
Plus: Tennessee expels Black lawmakers; Liberal Democrats score wins in the Midwest; Connecticut governor insults Houston; and more news to use from around the country.
By

Daniel C. Vock and Elizabeth Daigneau
Management
Party switches are rare, but this one by a sitting lawmaker in North Carolina is particularly "shocking" and weakens the hand of Gov. Roy Cooper.