Author Archive
Daniel C. Vock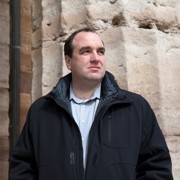 Dan Vock is a senior reporter at Route Fifty, where he focuses on transportation and infrastructure. He has covered state and local government for two decades, first as an Illinois statehouse reporter and later as a national reporter based in Washington, D.C. Dan has written stories about every state in the country, and has reported on the ground from half of them (so far). He won a Jesse H. Neal award for best profile and earned a fellowship from the Columbia Journalism School's Ira A. Lipman Center for Journalism and Civil and Human Rights.
Infrastructure
New figures show the use of "microbility" services returned to near-record high levels last year after a pandemic dip. City policies to manage the devices are also evolving to cut down on problems like cluttered sidewalks.
Infrastructure
The Washington, D.C. Council is set to vote on a plan next week that would drop the $2 fare for riders on the local bus system. It mirrors programs smaller U.S. cities have adopted in recent years.
Finance
New research looks at the fiscal pressure states are under dealing with the blazes and makes suggestions for funding improvements.
---
Infrastructure
Shailen Bhatt previously led state transportation departments in Colorado and Delaware. He'd take the helm of an agency that has drawn flak from Republicans over infrastructure law guidance.
Infrastructure
New research looks at a city with a legacy of racial and income segregation to explore ways transportation agencies can work with the public to provide better and more equitable service.
Infrastructure
Amtrak and freight railroads said they struck a deal to revive the route. It's a bright spot for passenger rail advocates who hope to see service expand as new federal infrastructure funding flows.
Infrastructure
State and local transportation agencies are concerned the feds are moving too fast in imposing tighter requirements, complicating a wave of new construction.
Infrastructure
The state is under scrutiny for how it distributed billions in U.S. Department of Housing and Urban Development dollars to prevent future storm and flood damage. But whether the feds will take action to address discrimination concerns is an open question.
Management
Vulnerable incumbents defended their seats, as the party also managed to take control of three governorships held by Republicans, while only ceding one to the GOP.
Infrastructure
Cuts in the late 1970s ended Amtrak service across southern Montana. Now, a county-led coalition wants to bring it back.
Infrastructure
Nationwide, voters approved most of the proposals on the ballot to fund roads and transit, unlocking billions in new revenue for projects.
Management
In places like Michigan, they secured majorities in legislatures and hold governors' offices. But the GOP still maintains greater sway in statehouses and the political rifts between blue and red states seem to be growing more ingrained.
Infrastructure
Incoming governors will have big decisions to make about roads and transit and how projects are paid for.
Infrastructure
Trevor Pawl hopes transformations in the automotive industry will also help state government replace "Depression Era departmental structures" with more nimble organizations.
Infrastructure
Denver voters are set to weigh in on the question in next week's election, while also deciding on a tax that could help pay for sidewalk upgrades.
Infrastructure
They're at odds over a proposal calling for contractors to agree to project-specific labor standards on federal job sites.
Management
Development in and around cities is different than it was a generation ago. New research looks at the emergence of "activity centers," asset-rich hubs peppered throughout metro areas.
Infrastructure
The Biden administration is urging state DOTs to turn to local governments as they plan for projects to make streets safer for people outside of vehicles.
Public Safety
When EV batteries go up in flames, they present different challenges than car fires involving gasoline. Route Fifty spoke with an expert about the new risks and how firefighters can prepare.
Infrastructure
A proposal from the Biden administration is drawing backlash from Republican states who criticize it as federal overreach.