Author Archive
Kaitlyn Levinson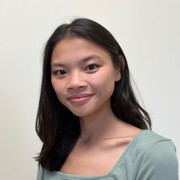 Management
More than a dozen states introduced bills to legalize the practice in 2023, which observers say can improve end-of-life systems and processes for families and health care providers.
Digital Government
A new data tool breaks down existing data and policy silos so state and local governments can identify and reduce those interconnected risks.
Workforce
A contest asked young workers to mock up job ads that would convince their peers to work in government technology. Here's what public officials can learn from those ideas.
---
Management
The Reaching Rural Initiative helped officials in Harnett County, North Carolina, develop an opioid emergency response plan and a program to direct formerly incarcerated individuals to treatment.
Management
Insights from advanced drug-testing services are proving essential for public health officials struggling to contain an evolving crisis.
Management
Some states are wondering if climate mitigation could have a furry, four-legged solution.
Infrastructure
With $1 collected from every electric and gas bills each month, Minneapolis plans to weatherize residents' homes, install rooftop solar on commercial buildings and build electric vehicle charging stations.
Finance
As pandemic-era federal funding support winds down, state Medicaid directors said in a survey that they anticipate their share of the costs to increase even as enrollment declines.
Management
By increasing access to health insurance, including for immigrants lacking permanent legal status, states can reduce the burden of health care costs for communities.
Management
North Carolina offers technical assistance to help local leaders assess their communities' climate vulnerabilities and develop sustainable solutions.
Management
COVID, influenza and RSV—oh my! Fall and winter bring an increase in respiratory illnesses, so state health departments are revamping their COVID dashboards for enhanced insights into their communities' health.
Management
Concerns that some students may feel excluded from Halloween celebrations has prompted some districts to move celebrations outside of school hours.
Digital Government
As more Americans grow concerned about how their personal data is being used and shared, a new report offers state and local agencies tips on how to handle it responsibly in order to avoid further eroding trust.
Infrastructure
New York City is exploring how drones equipped with thermal cameras and lidar can better identify flaws in exterior walls and roofs that contribute to greenhouse gas emissions.
Finance
The cross-sector Chicagoland Climate Investment Alliance aims to transform the Midwest into a leading hub for climate technologies, economic development and investment.
Management
New Mexico's Climate Ready Trees Program helps officials identify which tree types are most likely to survive in future climate conditions.
Management
More cities are planting native plant-based gardens to slow loss of pollinators, which play a critical role in achieving climate adaptation goals.
Digital Government
Philadelphia's disability map can help policymakers deliver more inclusive and accessible services for those living with disabilities.
Finance
With so many adults struggling with unpaid medical bills, states are taking steps to protect consumers from the negative financial impacts of hospital debt.
Management
The climate vulnerability index shows the intersection of increasing climate risks and long-term health, social, environmental and economic conditions so state and local officials can target the most effective solutions for their communities.