Author Archive
Kaitlyn Levinson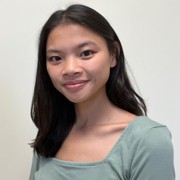 Tech & Data
Researchers have developed an algorithm that identifies similarities in escort advertisements, which often indicates trafficking behavior.
Tech & Data
The Dall-E artificial intelligence system is helping redesign city streets, replacing car-centric roads with walkable boulevards and bike lanes.
Tech & Data
Buses that get priority at stoplights can save time, boost fuel efficiency and enhance student safety, based on the results of a recent pilot program.
---
Tech & Data
"This pilot aims to better understand the usage of loading zones so that the City can figure out ways to improve traffic safety and reduce congestion," says an official.
Tech & Data
A potential solution to Virginia's housing shortage comes from the nozzle of a 3D printer.
Health & Human Services
Oakland, California, doesn't have the data to tell if it's making any progress on reducing homelessness, a new audit shows.
Tech & Data
As case levels rise, states are reporting more demographic data.
Smart Cities
Researchers say they will pilot their work in three cities to integrate real-time technologies into streetscapes to build safe, equitable and secure communities.
Tech & Data
More than a dozen cities and states received funds for intelligent transportation programs that promote safety, improve access and reduce congestion.
Tech & Data
Several states won U.S. Department of Agriculture grants for services and programs to help stop fraud in the Supplemental Nutrition Assistance Program.