Author Archive
Kaitlyn Levinson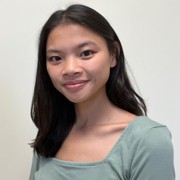 Public Safety
State, local, tribal and campus law enforcement agencies can apply for funds to develop, implement and test new technologies that support community violence intervention and promote information sharing and data transparency.
Tech & Data
The anti-fraud proposal includes funds to modernize state governments' benefits systems, identity verification and data analytics capabilities.
Tech & Data
To target services and funds aimed at reducing and preventing homelessness, California's data sharing platform allows state and local leaders to coordinate services, policies and programs.
---
Tech & Data
The pandemic laid bare state and local governments' vulnerability to fraud, and agencies must lean into data-sharing technology to keep up defenses, an expert advises.
Tech & Data
To streamline the re-entry process for released inmates, the Maryland Re-Entry Passport program launched an online portal that stores digitized copies of personal documents.
Tech & Data
An open-source map will help communities find and remove pipes faster.
Tech & Data
Citizen scientists in Milwaukee collected air temperature and humidity data to help state officials focus where heat prevention efforts are most needed.
Tech & Data
Automating parts of the recycling process with artificial intelligence could increase efficiency and reduce environmental contamination. There could be worker safety benefits, too.
Tech & Data
Amid growing backlogs of archival data, states are turning to software tools to streamline records management.
Tech & Data
The nation's local transit data now sits in a centralized archive, giving officials an understanding of how communities use transportation systems.
Tech & Data
A Missouri state auditor identified key problem areas and solutions that local governments must address to protect against cyber threats.
Infrastructure
The recyclable, 3D-printed homes could help fill the housing gap while advancing sustainable manufacturing.
Tech & Data
Researchers have developed an algorithm that identifies similarities in escort advertisements, which often indicates trafficking behavior.
Tech & Data
The Dall-E artificial intelligence system is helping redesign city streets, replacing car-centric roads with walkable boulevards and bike lanes.
Tech & Data
Buses that get priority at stoplights can save time, boost fuel efficiency and enhance student safety, based on the results of a recent pilot program.
Tech & Data
"This pilot aims to better understand the usage of loading zones so that the City can figure out ways to improve traffic safety and reduce congestion," says an official.
Tech & Data
A potential solution to Virginia's housing shortage comes from the nozzle of a 3D printer.
Health & Human Services
Oakland, California, doesn't have the data to tell if it's making any progress on reducing homelessness, a new audit shows.
Tech & Data
As case levels rise, states are reporting more demographic data.
Smart Cities
Researchers say they will pilot their work in three cities to integrate real-time technologies into streetscapes to build safe, equitable and secure communities.