Author Archive
Kery Murakami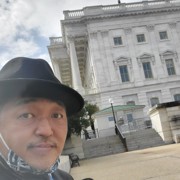 Kery Murakami is a senior reporter covering Congress and federal agencies for Route Fifty. A longtime reporter, he has covered state, city and county governments, as well as transportation, at newspapers like the Seattle Times, the Seattle Post-Intelligencer and Newsday. In Washington, D.C, he has covered federal policy areas including broadband, healthcare and higher education.
Finance
As food costs increase, more women than expected have been signing up for the program. Without increased funding, states may have to turn women and their children away. 
Finance
Advocates are pushing to extend the program as poverty rates in the U.S. are on rise, an increase attributed to the end of other expanded pandemic benefits for food, rent and unemployment.
Management
The Government Accountability Office also says that cuts Congress made as part of the debt deal in June has hurt state efforts to prevent future fraud.
---
Infrastructure
As cities nationwide get hotter, addressing extreme temperatures and their effects on roads, bridges and rail is becoming a priority.
Management
The new rule, part of the debt deal struck in June, is a bipartisan effort by Congress to improve welfare assistance and lift recipients out of poverty.
Infrastructure
Democrats and Republicans in Congress could divert nearly $1.5 billion from states for local funding.
Emerging Tech
One year after the CHIPS act became law, states are bolstering federal funding with their own investments in semiconductor research and development.
Infrastructure
While the National Flood Insurance Program's new way of setting flood insurance premiums better reflect a property's flood risk, lawmakers say the significantly higher rates for some properties could discourage people from buying insurance.
Infrastructure
To better compete for federal funding, several states are setting up programs to provide matching funds and grant writing expertise.
Finance
Under interim rules, the federal agency would allow state and local governments to spend coronavirus relief money on natural disasters, additional transportation projects and housing, among other uses.
Infrastructure
Two analyses suggest governments will be getting far less than what they need. They blame politics and earmarks.
Finance
The proposal, which is part of the farm bill, would block states from passing laws that could change how agriculture is practiced in other states. Critics say it could upend hundreds of state and local laws.
Management
The federal department that disperses funds to states to build affordable housing is failing to provide necessary oversight, an audit found, increasing "the opportunities for mismanagement and fraudulent activity."
Digital Government
A new report by the National Conference of State Legislatures provides a primer for lawmakers on how they might approach oversight of artificial intelligence.
Workforce
As cities look to meet ambitious climate goals, many are missing key details in their plans to build the workforce they will need.
Emerging Tech
The industry is currently concentrated in only a handful of places in the U.S. States can change that.
Finance
The number of low-income women signing up for the federal Women, Infants and Children program is sharply increasing. But funding levels don't look likely to change. 
Management
One year in, states are struggling to staff up the suicide prevention lifeline and get the word out about its existence.
Public Safety
While not enough research has been done to identify and address issues dispatchers are facing, a recent poll shows 911 centers are understaffed and overwhelmed by calls.
Infrastructure
According to an analysis of State of City addresses, mayors' top focus for the third straight year are the nation's road, bridges and water systems. Finances and public safety followed closely behind.