Author Archive
Kery Murakami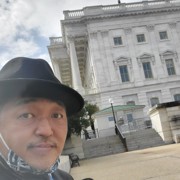 Kery Murakami is a senior reporter covering Congress and federal agencies for Route Fifty. A longtime reporter, he has covered state, city and county governments, as well as transportation, at newspapers like the Seattle Times, the Seattle Post-Intelligencer and Newsday. In Washington, D.C, he has covered federal policy areas including broadband, healthcare and higher education.
Finance
States have already chosen where to spend the bulk of $195 billion in pandemic funding from the American Rescue Plan Act. A think tank is weighing in on what to do with the money that's left.
Infrastructure
The infrastructure law tripled funding to clean up and redevelop polluted sites. Two key senators are looking at ways to help more communities take advantage of the additional money.
Infrastructure
West Virginia Sen. Joe Manchin wanted to speed environmental approvals for projects like power plants and pipelines. But he couldn't muster the votes to tie his proposal to legislation needed to keep the federal government open.
---
Infrastructure
The senator's proposal seeks to codify into law Trump-era rules narrowing how states can evaluate projects like gas pipelines and power plants under the Clean Water Act.
Public Safety
The U.S. House-passed legislation would provide new federal dollars for hiring officers and other initiatives. But it faces an uncertain path in the Senate.
Public Safety
The package would provide new federal dollars for hiring officers, as well as violence prevention initiatives and job training.
Infrastructure
State and local leaders are happy to have the money. But state transportation officials are flagging issues they're worried about, as Republican lawmakers chafe over Biden administration rules.
Infrastructure
Even if Sen. Joe Manchin succeeds in getting his proposed overhaul of environmental regulations for infrastructure attached to a critical spending bill, Republicans plan to push for further changes, including restoring Trump-era policies.
Public Safety
The money would go to local departments, which are struggling to hire and retain officers. Centrists in the U.S. House want more spending as progressives push for stronger police accountability measures.
Finance
The once-tainted, but now revived process to fund congressional lawmakers' favored projects is sending hundreds of millions of dollars to state, local and tribal governments.
Infrastructure
Despite objections from fellow Democrats, Senate Majority Leader Chuck Schumer says he will press ahead with a deal to attach an overhaul of energy project permitting to a must-pass spending bill. Meanwhile, Republicans have a plan of their own.
Infrastructure
After $150 billion for affordable housing was stripped from the legislation, they're looking for alternatives to secure funding they say is urgently needed to address rising rents and home prices.
Smart Cities
The massive federal measure offers a five-fold increase in funding tree planting nationwide, especially in low-income communities that are typically hotter in summers.
Infrastructure
Also on Thursday, President Biden signed an executive order laying out priorities for implementing the bipartisan semiconductor measure.
Infrastructure
$10 billion in funding will go to support 20 research hubs with a third of them set to be in small or rural communities.
Finance
The legislation will mean new federal support for a range of state and local programs, as well as the extension of key health insurance subsidies. Most GOP governors oppose the measure.
Finance
The blow to local and state governments is the result of top House proponents supporting President Biden's massive climate bill, even though the deductions were left out. 
Health & Human Services
The bill, already approved by the Senate, brings praise for its climate provisions but disappoints those hoping for state and local tax changes and more spending on housing.
Infrastructure
The $54.2 billion measure drew broad support from local leaders, who believe their regions could benefit. "We need to make these chips here in America," the president said.
Finance
The legislation would unlock billions in new grants for states and local governments. But some lament its lack of help on housing and other issues. It will next go to the House.