Author Archive
Tom Shoop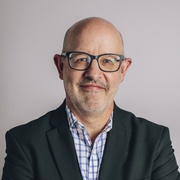 Tom Shoop is executive vice president and editor in chief at Government Executive Media Group, where he oversees editorial operations at Government Executive, Nextgov, Defense One and Route Fifty. He started as associate editor of Government Executive magazine in 1989; launched the company's flagship website, GovExec.com, in 1996; and was named editor in chief in 2007.
Management
Morale is improving, but concerns about pay and working conditions are on the rise, too, a survey shows.
Health & Human Services
Most workers report they are fully vaccinated, but a surprisingly large percentage have no intention of getting the vaccine.
Tech & Data
Michigan Secure app warns of phishing attempts, vulnerable software, risky settings and more.
---
Infrastructure
You can experience the joy of the open road in Texas. Not so much in Hawaii.
Management
Route Fifty's parent company continues to expand its portfolio of information and services for state and local government leaders.
Tech & Data
The Atlas for Cities focuses on case studies and other tools to connect local officials and enable them to share ideas and best practices.
Management
COMMENTARY | Government employees were the unsung heroes of the voting process.
Management
In a new book, Katherine Barrett and Richard Greene assess the state of efforts to improve state and local government operations.
Public Safety
The president has given his team high marks for previous emergency response efforts.
Tech & Data
Just how targeted are the sensors in South Bend's sewers?
Management
Here's a rundown of the federal response to Hurricane Harvey.
Management
Craig Fugate survived eight years managing FEMA through disasters. Here's how.
Tech & Data
Lack of funding to handle potential security threats remains a top concern, according to a biennial survey from NASCIO and Deloitte.
Management
"Waterfall has led us into a lot of wasted time and effort," says Maryland's state chief information officer, David Garcia.