Author Archive
Tom Shoop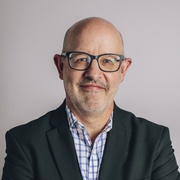 Tom Shoop is the former executive vice president and editor in chief at Government Executive Media Group, where he oversaw editorial operations at Government Executive, Nextgov, Defense One and Route Fifty. He started as associate editor of Government Executive magazine in 1989; launched the company's flagship website, GovExec.com, in 1996; and served as editor in chief from 2007 to 2021. He can be reached at tshoop@govexec.com.
Management
But dissenters argue it's all part of a plot to erase their Confederate heroes from history.
Management
At least they like their state leaders more than the feds, a new poll finds.
Health & Human Services
Localities are devising programs to provide redress for racial discrimination. But implementing them has brought out the critics.
---
Management
Inclusiveness and the need to balance priorities are among the issues officials nationwide face. 
Infrastructure
The problem of building, maintaining and expanding sewer systems never seems to go away. 
Management
Nationwide network aims to bolster conservative activists in state legislatures—sometimes for fights against their party leaders.
Finance
Just don't ask for anything specific in return, according to the IRS.
Health & Human Services
A federal order requiring vaccination or weekly testing for workers in large companies also applies to state and local government employees in 26 states. But it's under judicial review.
Public Safety
Under pressure economically as well environmentally, governments are seeing savings in ditching fossil-fuel cars.
Health & Human Services
Leaders hope to create a national 'parental rights' movement, starting with school board activism. The group already has 135 chapters in 35 states.
Public Safety
Incarceration rates have been dropping for years. Here's where prisons and jails are still packed.
Management
Fairfax County, Virginia wants to add unheard voices to its story. That will require changing the way it gathers and evaluates historical information.
Management
Morale is improving, but concerns about pay and working conditions are on the rise, too, a survey shows.
Health & Human Services
Most workers report they are fully vaccinated, but a surprisingly large percentage have no intention of getting the vaccine.
Tech & Data
Michigan Secure app warns of phishing attempts, vulnerable software, risky settings and more.
Infrastructure
You can experience the joy of the open road in Texas. Not so much in Hawaii.
Management
Route Fifty's parent company continues to expand its portfolio of information and services for state and local government leaders.
Tech & Data
The Atlas for Cities focuses on case studies and other tools to connect local officials and enable them to share ideas and best practices.